What Do People Consider When Buying E liquids From a Local Vape Shop?
What kind of things do people consider when looking to buy e liquid and devices from a UK vape shop? With so many possible choices, whether you are in the market for a budget UK E liquid or some rated vape liquids, it pays to think about your choice before you part with your money.
Are you looking to buy the best vape product? Maybe you are hunting for the best UK made vape juice? Whether it's a pod system or some vape liquid, the same considerations apply.
Who Uses A Vape Shop?
While this may appear an obvious question, a team of researchers at the University of Nottingham have actually studied this.
They concluded: "The majority of vape shop customers are vapers who have quit smoking. Vape shop staff play a central role in providing customers with product information, and many provide smoking cessation advice. There is a need for clear and easily accessible information on the health effects and effectiveness of e-cigarettes for smoking cessation, to ensure that vape shop staff provide customers with accurate information on their products. Further research is needed to investigate the potential for smoking cessation interventions in vape shops, including the extent to which this type of intervention would appeal to non-vapers and how and by whom it would best be delivered."
Superior Product Quality
A lot of thought should go into the products companies stock. Reputable vape brands like SMOK, Aspire, Voopoo, and Innokin have solid reputations. They and all of the other companies represented on our site are there because we have confidence in the devices they manufacture.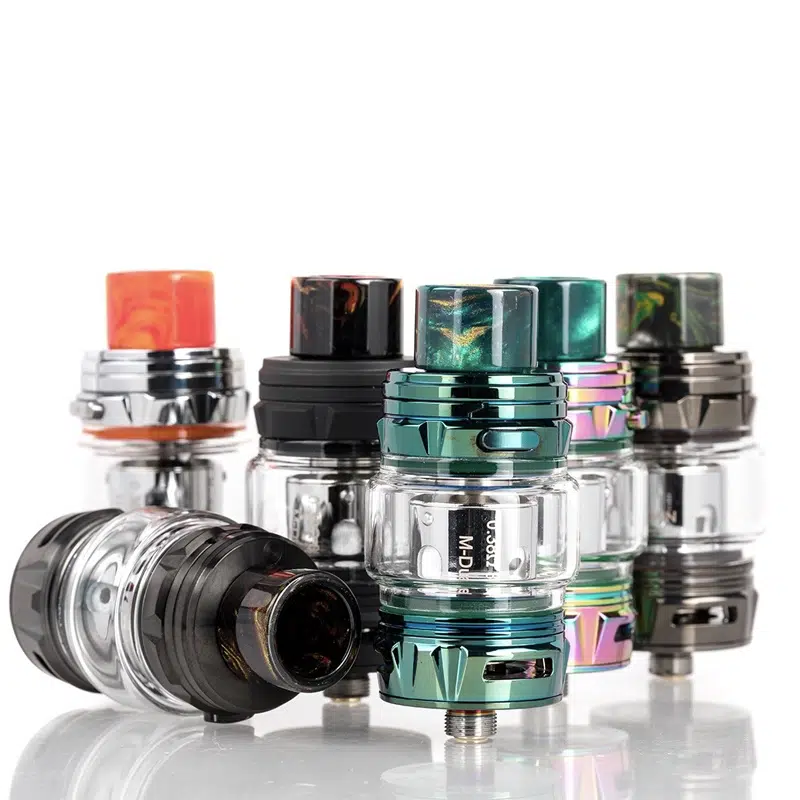 Likewise, when it comes to batteries, we source only the top brands such as Vapcell, Molicel, LG, Sony, Sanyo, and Samsung.
Then, when it comes to e liquids, it ought to inspire confidence to know that our range includes award winning juices.
A strong product range is essential to give the customer the best choice.
Reasonable Product Prices
Cheap doesn't always mean best. What if something goes wrong? Ask yourself why some products are cheap?
Take the batteries for example: while it is possible to find cheaper on the internet, clone batteries are commonplace and are not manufactured to the same standard as brand name cells. Inferior cells can have a limited lifespan, not perform as required and, in the worst case, can catastrophically fail.
Also, think about the kind of support or spares you might be able to obtain for a bargain price device.
A Reliable Vape Company with Great Customer Service
Does the company list an address on the website? If the answer is 'no' then what are you going to do if something goes wrong and they do not answer emails? You can always reach our customer service team on 020 8243 8503 during our opening hours.
Our customer service team works diligently to help smokers and vapers identify the best product for their needs – and rapidly sort out any issues that may arise afterwards. Business isn't about selling stock, it's about making customers happy so they make repeat orders.
Valuing the customer is essential as they become ambassadors for the company and recommend us to others.
A Range of Delivery Options
Does the business provide a range of collection and delivery options? Combining a physical store with an efficient online service means we can cater for all types of customers.
If you have any questions or need support in any way, remember you can contact us through a number of channels.
Contact E Liquids UK for All Your E Liquid Needs
For all your needs regarding E liquids, vape kits, nic salts and CBD, let our experts at E-Liquids UK help. We stock a wide range of products, from 50/50 vape liquids to accessories, you're sure to find exactly what you're looking for with us.