E-Liquid Flavour Concentrates (Aroma)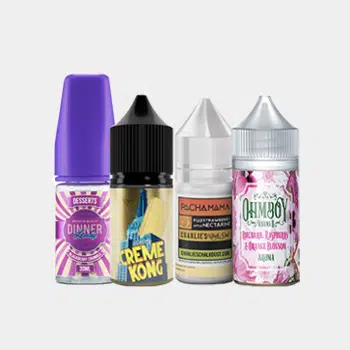 Mixing your own vape liquid has always been a daunting task and getting those flavours right can be tricky. We only sell premium vape liquid so it makes sense that we offer those premium flavours in e-liquid concentrates (aroma) as well to all your DIY juice makers out there. You can now mix premium brands such as Vampire Vape, Pacha Mama, Nasty Juice & Ohm Boy at home. Our concentrates all come in 30ml bottles and can be a great way to save money.
Try our own range of e-liquid concentrates for just £7.99, There are 10 unique flavours to choose from such as Smooth Tobacco & Birthday Cake. We promise you won't be disappointed with the quality and taste these concentrates offer.
---