Premium 50/50 E Liquids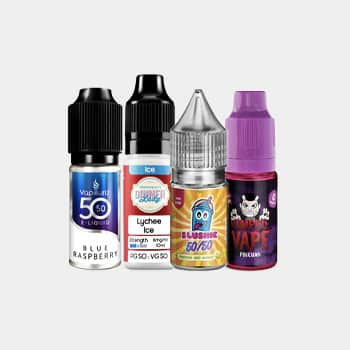 50/50 E-Liquids are designed to work in smaller less powerful vape kits. They are mixed to a 50% VG (vegetable glycerin) 50% PG (propylene glycol) blend making them a lot thinner than High VG e-liquids. Being thinner 50/50 E-Liquids don't require as much power to vaporize and therefore produce less vapour making them discrete. 50/50 e-liquids usually come in 10ml bottles and contain much higher nicotine strengths such as 12mg or 18mg.
We stock hundreds of 50/50 e-liquids with flavour profiles ranging from menthol tobacco all the way to sweet desserts and tropical fruits. Prices range from £2.99 all the way up to £5.99 for premium imported brands.
---