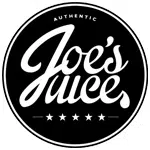 Joe's Juice E-Liquid
Joe's Juice is making quite a name for itself! Established in 2016, since their launch they've gone from strength to strength in terms of variety, flavour and popularity. Joe's Juice has gone on to create a multitude of popular lines, each with its own distinct flavours and artwork. With huge 200ml bottles ranging from fruity to icy to dessert flavoured juice, the range promises both value for money and amazing flavours!
---

---
Joe's Juice from E-Liquids
Joe's Juice E-Liquids UK has you covered, whether it is for a dessert tasting liquid or something with similar tastes to tobacco. Whether your needs are in the area of vaping products and e liquids online, we're always happy to help serve any need that may come up!
The Joe's Juice range at E-Liquids UK includes many different flavours such as Tobacco Golds which mimic traditional cigarettes perfectly while others like Caramel Creme provide an indulgent chocolatey taste without all of the calories. No matter what flavour suits you best there will be something from our extensive collection available so please feel free to get in touch today if anything catches your eye!
Tongue Puncher By Joes
Tongue Puncher 200ml e-liquids by Joe's Juice are the latest to be released. They consist of fruity flavours with a powerful sour kick. Mixed to 70/30 VG these joes juice flavours are for sub-ohm vaping.
Best Joe's Juice Liquid
Joe's Juice E-liquids are perfect for a range of tastes and preferences. From their lemonade to mango ice, they have something for everyone!
No matter your preferred taste or flavour of Joe's Juice E liquids, you'll be sure to find the right one on offer with us today. We've got everything from an amazing selection of drinks flavours like Lychee Ice through dragon slush all the way up to caramel cheesecake that will suit anyone who has been looking high and low in search of their next favourite drink flavour. We also have great deals going every day so come in soon before we're sold out!
Buy Joe's Juice Online
When it comes to buying Joes Juice E liquids online, our team at E-Liquids UK have you covered. We have been selling liquid nicotine for many years now and are confident in saying that we can get you what you need or want when it comes to this product!
We offer 200ml bottles of all flavours with 0mg nic strength as well as a variety of VG/PG ratios depending on the taste preference. Clicking on each flavour will give more information including how their individual tastes differ from one another so be sure not to miss out!
Reasons to Shop with E-Liquids UK?
Do you want the best vaping experience possible? That's what Joe's Juice E is for! We offer a full range of e liquid, from fruity flavours to dessert favourites. Get your hands on some today and take advantage of our three bottle deals - you won't regret it.
That said, some of the main reasons why we believe that you should choose us when shopping for Joe's Juice E liquids are:
We offer a range of vaping products
We're passionate about vaping
We're well known across the UK
We have years of experience
We're highly affordable - Browse our range for more
The above points are just a few of the main reasons why we believe that you should choose us for Joe's Juice. Should you like to find out more about us or any of our vaping products, please waste no time and be sure to get in touch with us today.
Contact E-Liquids UK for Joe's Juice
When it comes to Joe's Juice, vapes and e-juice, at E-Liquids UK we have always got you covered. Home to an extensive collection of e-liquids this includes Joe's Juice, a range of unique vapes for your tastebuds. What's more is at E-Liquids UK we have over 15 years of experience in the industry, so when looking to purchase Joe's Juice, make sure that you get in touch with E-Liquids UK today, we will meet all of your needs and requirements.
At E-Liquids UK we supply the very best quality vapes and e-liquids, what's more is we only provide products from the best vape manufacturers and brands. We ensure that we are committed to supplying the highest quality vaping products across the UK and this also goes for the Joe's Juice vaping range. Our customers can always be on hand to help you and answer any questions or queries that you may have about our products. From different products and flavours to hardware and devices, we should be your one stop shop.
For Joe's Juice e-liquids and vapes, check out E-Liquids UK today, we have always got you covered, simply get in touch with our team today for more information, alternatively check out our online shop.