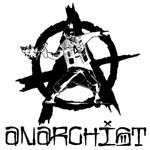 Anarchist E-Liquid
Anarchist is an exciting e-liquid range that has been created alongside their superior collection of vape products, Anarchist has 16 flavour options available in an 80% VG ratio which is perfect for all sub-ohm vape kits. You don't want to miss the chance to try this famous American e-liquid.
Anarchist e liquid has some extremely popular flavours including Anarchist Black which is a sugar cupcake with vanilla frosting and one of their newer flavours Anarchist Pink Lemonade. Both should be at the top of your list.
---

---
Anarchist Ice 100ml are Now Available!
Anarchist is the vaping gift that just keeps giving, they have now released a much needed "Anarchist on Ice" range which features 5 of their most popular flavours with an icy cool twist. Our favourite from the Anarchist on Ice range has to be Watermelon on Ice and Pink Lemonade on Ice. Those two flavours were exceptional.