Club Juice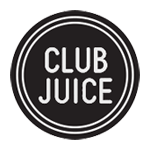 Club Juice Nic Salts are the perfect tool to help you quit smoking. These 10ml nicotine salts are TPD compliant and offer 20mg nicotine strength with a smooth almost unnoticeable throat hit. 8 Club Juice flavours are available in nicotine salt form. If you're an ex-smoker who has switched to vaping but prefer the more scratchy feeling on your throat then why not try Club Juice's 50/50 e-liquids.
At E-Liquids UK, we are proud to stock a wide selection of Club Salt Juice. Our range of exciting flavours includes Ice Menthol and Strawberry among many other delicious flavours that you can choose from. Not only is our club salt liquid great value, but it's also bursting with flavour!
---

---
Club Juice Salt Liquid
Club Juice Salt offers vape juices and flavours in house from the brand itself. The production of Club Juice salt is performed by professional producers in a purpose-built facility, which ensures every bottle meets high standards while maintaining quality products for all customers who are looking to purchase 50ml short fill or 50/50 nicotine salts.
Every single bottle of Club juice that we stock has been created with care at its own purpose-built facilities located right here on English soil; this not only guarantees the highest possible standard but also maintains consistent flavour profiles across varying strengths so you can enjoy your favourite flavours whether it be 50 ml short fills or pure 50mg nicotine salt blends!
8 Flavours to Choose From
Club Juice Salt is a new venture into the world of salt nicotines. Our liquids offer varying nicotine strengths and come in tons of flavours, so we're sure to have something for you! From fruit-scented menthol cigarettes to tobacco with vanilla highlights, Club Juice Salts are perfect for everyone's taste buds. And since they don't contain any sugar or colouring agents like other brands do, our prices can't be beaten!
What is Salt Nicotine?
The nicotine that is used in nic salt E-liquid vaping products absorbs into the body more readily than traditional cigarettes and can offer a smoother throat hit. For a smooth flavour, it's better to use some form of nic salts rather than freebase nicotine for your vape juice. If you would like help understanding what niche liquids are or need any information on intensity levels, we're happy to answer all your questions! We have an assortment of different flavours available so no matter which type of e-liquid you prefer, there will be something perfect for you here at our online store.
Why Choose Us?
Every bottle of Club Juice Salt that we stock is professionally produced in its own purpose-built facility. This means they have the highest standards for every flavour, ensuring you enjoy your vape to the fullest with our short fill bottles and 50/50 nicotine salt blends! Having listened to the feedback from our customers, some of the main reasons why we believe that you should choose us for your e-liquid are:
We work to achieve complete customer satisfaction
We have years of experience
We stock a range of flavours and vaping brands
We're well known throughout the UK
We're rated 5* by many - Read our Customers Google Reviews here.
We're highly competitive - Contact us for more information
The points above are just a few of the many reasons that make us your go-to company when it comes to purchasing electronic cigarettes products or vaping liquids here in the UK. Not only do we sell top brand names such as Club Juice Salt but also provide an excellent customer service experience every time they call on us with their needs - be it general enquiries about other vape stores near me or help to pick out which flavour would suit their taste buds better.
For Club Juice Salts, Contact E - Liquids
If you're in search of a stockist of Club Juice Salts, look no further. We have access to a wide range of brands, flavours and vaping products. So no matter the nicotine strength, flavour or price you're sure to find exactly what you're looking for with our team.
Spend your money online with us and save at the same time! How do you ask? Well, our vape shop comes with high-quality products, at competitive prices. So, not only do we have vape juice in various nicotine strengths and flavours, we also stock a wide range of other vape products.