Riot Squad Bar Salts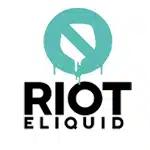 Riot Squad Bar Salts are the latest edition to the riot squad family, offering 15 flavours found in their disposable vape range boasting 20mg strength. What makes this Riot Squad Bar Edition range different to the original Riot Squad Nic Salts is that they have been boosted with flavour and only use pure nicotine salt, not HYBRID salts like before.
Riot Squad Bar Salts are available for £3.99 each or mix and match 10 bottles for £30! 
---