CBD Vapes & Edibles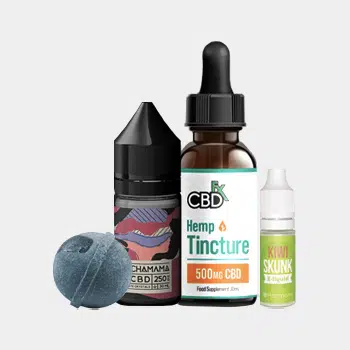 We sell only the best CBD from trusted brands such as CBDfx, Harmony & Vitality CBD. E-Liquids UK only sells CBD brands that we know and trust to ensure we are offering you only the best quality CBD to consume. You can find CBD in many forms such as vape liquid, edibles, lotions and balms.
CBD derives from the Cannabis plant but contains no THC (the psychoactive parts) it has helped thousands of users worldwide with Anxiety and has become a natural alternative to pharmaceutical medicines. We are fond believers in the power of CBD and spend a lot of time researching the best quality CBD products for you to buy. If you are unsure about any of the CBD products we have for sale please don't hesitate to contact us as our support team are all very knowledgeable on CBD.
---

---
CBD Vape Liquids & CBD Tinctures
The different type of E-liquids that are on the market today allow for us to offer E-liquids for a range of vape devices, including offering CBD vape liquid. We offer a competitive price for the CBD E-Liquid we offer, working with many different kit options on the market today. The reviews we have online for the CBD liquid options we have will give you a direct insight into how happy our clients are with the liquid we offer.
CBD vape liquid is perfect for those clients who wish to add something else to your vape for a reasonable price, the type of liquid you choose depends on what you are choosing vape liquid for, for example, clients who enjoy smoking should look at our nicotine and tobacco flavours, nicotine being an add on to the original flavour of any of the liquid we stock. Take a look at the wide range of liquid we offer below and don't forget to check out our reviews, they are without a doubt a great insight into how our clients feel about our products.