Why do you need to verify my age for vape liquids?
England, Wales and Scotland have introduced a law that prohibits the sale of e-cigarettes and vaping products including e-liquid to those under 18 and we expect to see similar laws introduced in Northern Ireland very soon. As part of our regulatory obligations to ensure our products are not sold to those under the age of 18 we have partnered with 1Account Age Verification.
When will you verify my age?
We will verify your age either when you create an account with us or when you place your first order, you'll only need to do this once and we'll remember that you've already verified your age.
How do we verify your age?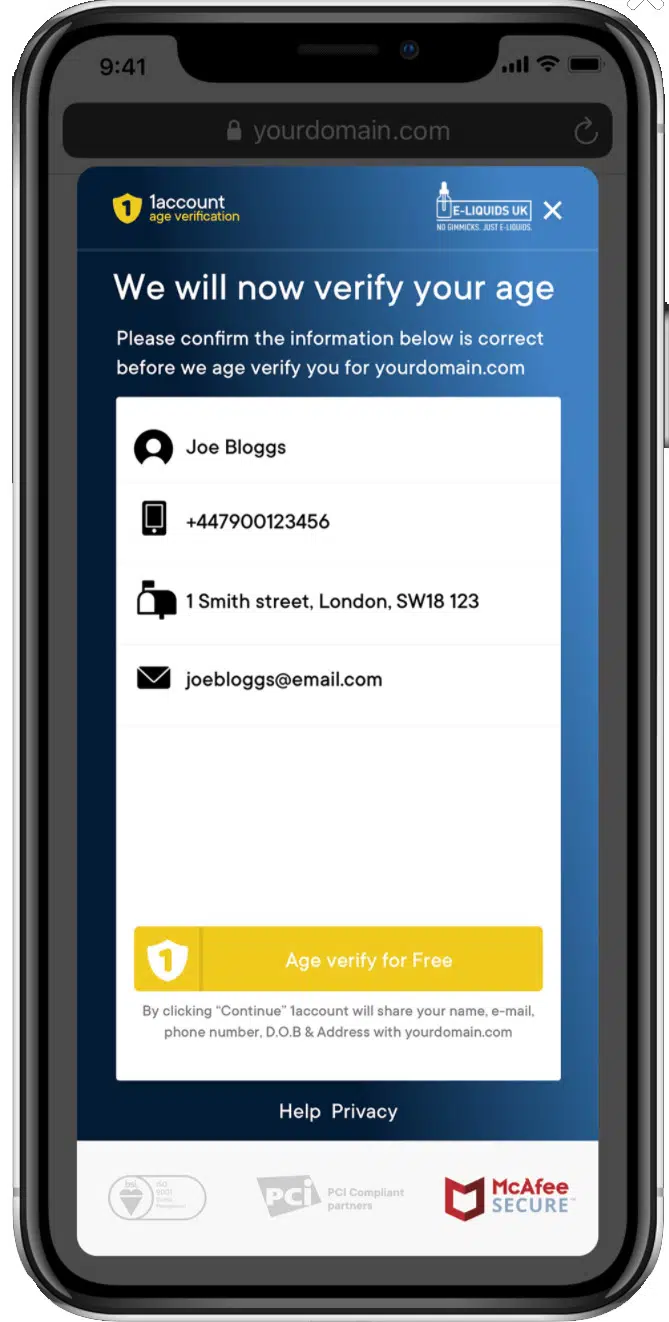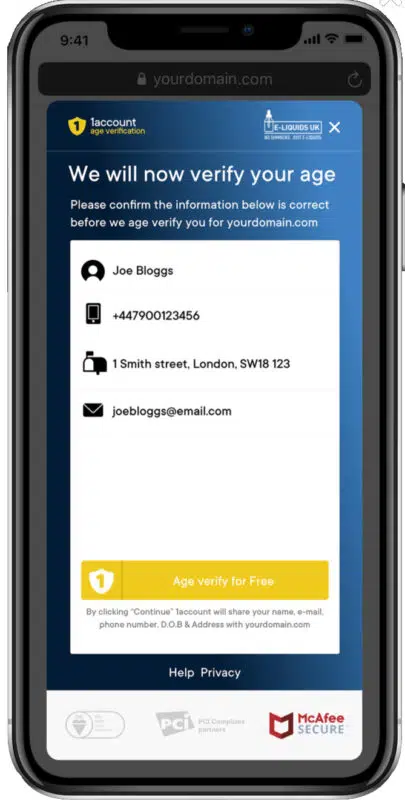 When creating an account or placing an order at E-Liquids UK we will request your full name, billing address, date of birth and phone number.  This must be entered as it would appear on your driver's license, electoral roll or used for a UK credit card. This information must be entered correctly as we will use it to verify your age before dispatching your order.
To securely verify your age we will use 1Account services to verify your age. Where you have asked us to provide an age-restricted product or service, you consent to allow us to share your information with, and collect information from, One Account Mobile Limited (1account) and third-party providers of identity data to 1account. This consent is necessary for 1Account to verify that you meet the minimum age and identity verification requirements as determined by relevant UK age restriction legislation.
You consent to allow 1Account to retain relevant data for the purpose of future verification. All data processed by 1account is subject to appropriate security measures. Data retained by 1account is subject to periodic review to ensure it is not held for longer than necessary. You can find information about 1account and how they manage your personal data by visiting their website: www.1account.net.
You can also speak with a member of our team via our support channels who will happily assist in verifying your age.
Customer Support: + 44 (0) 20 8243 8503
Email: [email protected]