ElfLiq Nic Salts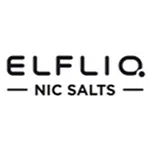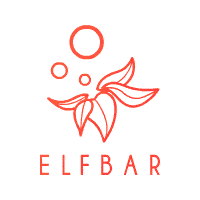 ELFLIQ is the official range of nic salts by Elf Bar. ELFLIQ offers 27 best-selling flavours available on launch in both 10mg and 20mg strengths. which have all been fully tested and made compliant to meet the TPD laws in the UK.
Whether you are an avid Elf Bar user or even a user of the popular Elfa Pod Kit, now is your chance to upgrade to a popular MTL vape kit like the Caliburn G2 and save a fortune by vaping 10ml bottles not 2ml disposables.

---

Is ELFLIQ really the official e-liquid by Elf Bar ?
Yes, ELFLIQ e-liquids are made by Elf Bar and contain the exact same flavours as Elf Bar Disposable vapes.
What Strength are ELFLIQ nic salts?
ELFLIQ is available in 1% (10mg) and 2% (20mg) however 5% (5mg) and 0% (0mg) are on the horizon and should be coming soon.
How long will a bottle of ELFLIQ last?
This is a difficult question to answer as it depends on how many times you vape. However, a 600-puff disposable contains no more than 2ml of e-liquid so these 10ml ELFLIQ bottles should be equivalent to 5 elf bars or 3000 puffs
8 New Elfliq flavours have arrived including Cherry & Peach Ice!