Milkman was one of the first vape liquid brands I tried when I first turned to sub-ohm vaping. At the time there were only 2 liquids in the line; the original milkman and Churrios. At the time I loved them for a couple of bottles and then found them hit and miss and landed up not really enjoying them. Fast forward a couple of years and I thought I would give them another shot in their short fill form.
Today I am going to be letting you know my thoughts on a whopping 11 liquids from this line. All of these are available from E Liquids UK in short fills containing 50ml of liquid with space for a 10ml nicotine shot if you wish to add one. These are priced at £14.99 each nicotine shots are extra.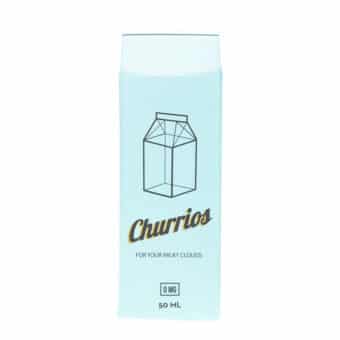 First up was the one I went off first of all and this is Churros. A Churro is an American fairground snack. Think along doughnut style thing covered in cinnamon and you won't be far off.
The smell from the bottle is predominately cinnamon. Lots of sweet notes coming out of this one. The inhale predictably is a delicious warming cinnamon flavour that's neither too sweet nor too savoury. This is a sweet style cinnamon taste rather than hot Cinnamon. The exhale gives more of the cinnamon coupled with a lovely doughy pastry type flavour. The pastry notes ride smoothly underneath the cinnamon and give a rather tasty vape.
I am pleased I retried this one, whilst it did not blow my mind it certainly brought back warm memories of when I enjoyed it and I would recommend it to others that are into their bakery flavours.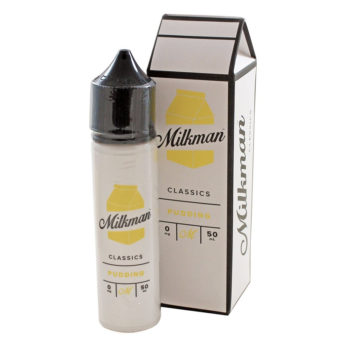 Pudding is I believe the third flavour they produced I may well be incorrect so feel free to correct me below.
What I am getting from the smell is a slightly lemon/citrus smell. The inhale gives you what is a rather weak lemon flavour nothing too sharp or overpowering here. The exhale brings out the lemon a little more but blended with some very creamy notes of an almost custard type vanilla flavour. This is actually a rather nice flavour and despite the lemon is on the weaker side to most lemon flavours, I believe that this actually works in this one's flavour. The lower amount of lemon actually allows the vanilla flavouring to come out a lot stronger and blends perfectly with the lemon. This combination produces a lovely satisfying vape for me.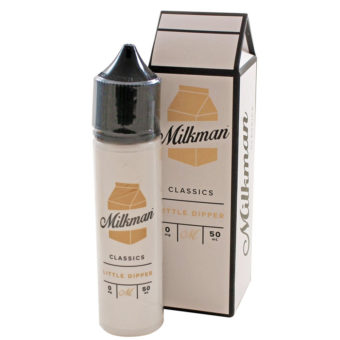 This one promises to be a sugar cookie liquid and I love sugar cookies so this had better be good.
The smell reminds me of the churros liquid, let's hope there's more to it than that! The inhale is pretty much cinnamon, just like churros!
The exhale thankfully brings out more of a sweet biscuit flavour and yes this makes it different to churros. The cinnamon flavours are far more subtle in this one and I really enjoyed little dipper. This bottle did not last long at all. Cinnamon & sweet biscuit perfection!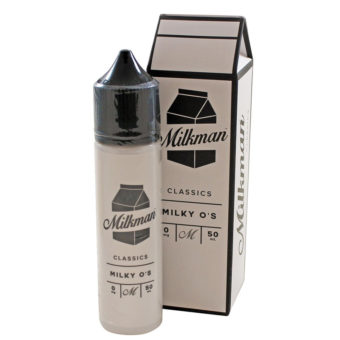 Milky O's is I guess supposed to be a take on Oreos and Milk so let's see!
A pleasant chocolate smell is what I am getting from the bottle it almost smells drinkable!
The inhale gives a nice chocolate taste that is both sweet and creamy and rather moreish. The exhale unfortunately only continues this but with the tiniest amount of biscuit notes. For me its a little disappointing at this point as the chocolate creaminess kind of falls flat. This is a rather average cookie flavour and certainly not the Oreo experience I was hoping for.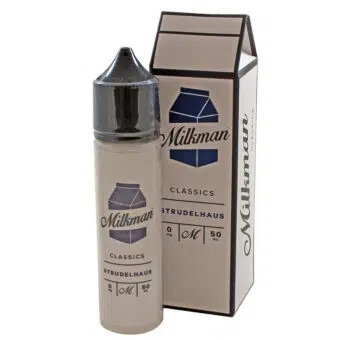 Studelhaus never heard of it. The flavour profile is a Blueberry strudel. Not a particular fan of either to be honest. But let's see!
I cannot really describe the smell, it is kind of Blueberry but then kind of not. The inhale is a lot easier, a definite fresh blueberry that's not actually too bad. The exhale brings out notes of pastry mixed with some incredible creamy notes and undertones of the initial blueberry. It's never going to make my favourites list but for those out there that are blueberry fans, I would not pass on this one.
Berry Crumble anyone? or not if the flavour profile is anything to go by. Raspberries, cream and pastry apparently.
The smell is definitely raspberry! On the inhale you get a mixture of sweet and sharp raspberry tastes very pleasant and tease the taste buds for something good. The exhale introduces creams and pastry to the mixture and the cream in this is notable for being particularly creamy, almost a clotted cream taste. The pastry is lacking a little in-depth but is definitely there. Whilst the name would lead you to think of a berry crumble this is in fact more of a raspberry turnover for me. Tasty and recommended!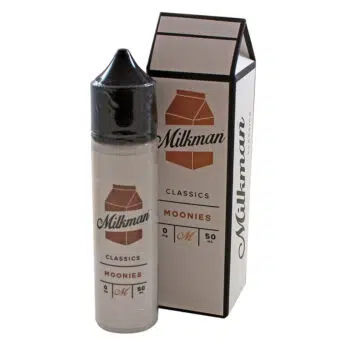 A buttery vanilla cake with marshmallow and chocolate.
The smell is distinctively chocolate. The inhale is all about the chocolate and it is very very sweet tasting. The exhale is more chocolate and a little cake. It's rather hard to pull any of the promised vanilla and marshmallow that's infused in this due to the chocolate being way too dominant. Unfortunately, this is not enjoyable at all and is not liquid that I would recommend. The chocolate just drowns everything out, to be honest, this just spoils what had the potential to be a very nice liquid.
The Milkman is a fruit tart and ice cream flavour and was one of the original two flavours that launched. I tried this a while back and to be honest, it was much better the first time around. The flavour this time seems to be lacking the same depth as I remember but it is still a nice vape. You get a mixture of ripe berries on the inhale and the exhale you can start to distinguish notes of strawberries, raspberries and some slight creamy notes. The creams, unfortunately, are rather subtle and are milkier than vanilla bean ice cream. Overall disappointing for me but not an outright awful liquid.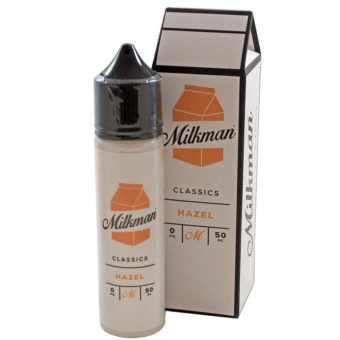 I do love hazelnuts and I am yet to try a good hazelnut liquid until now. The smell from the bottle is distinctively hazelnut and I could not wait to get into this one. The inhale, there's no mistaking the hazelnut flavour and it is beautiful. The exhale starts off with hazelnut that continues with notes of vanilla and a slight caramel flavour. This is a rather sweet juice but with lots of nutty tastes going on. This is a really nice juice and one of the best hazelnut liquids that I have tried to date.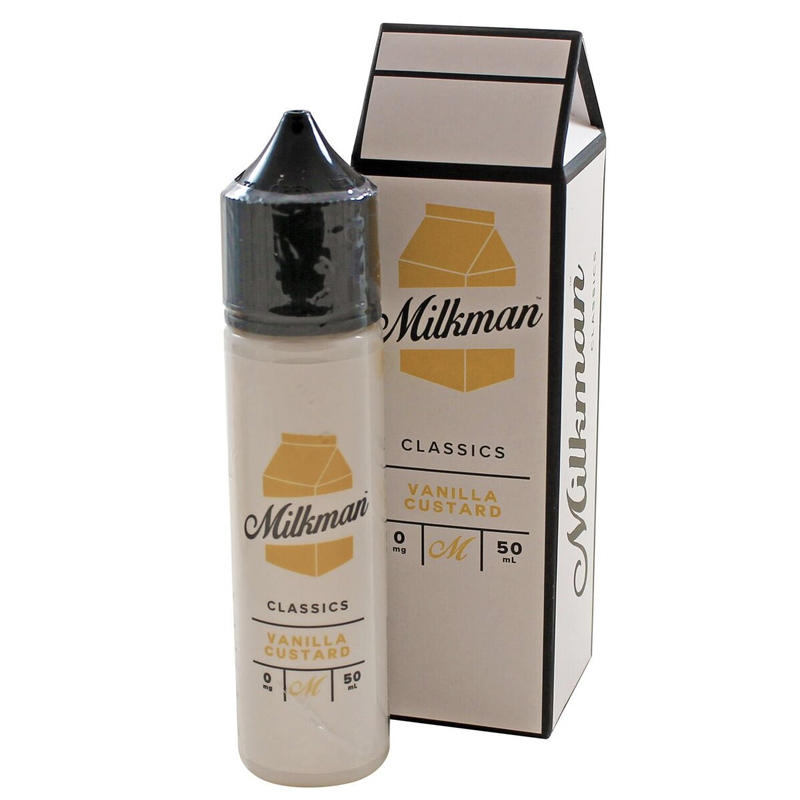 I absolutely love custard vapes and could vape them all day long. The trouble is I find is that for every great custard there are ten that just do not make the cut. A good custard should for me comprised of multiple flavour layers rather than being a boring Capella single mix. What we have here is exactly the kind of custard that I do like. In many ways I am reminded of Vapetasia's Killer Kustard, This is one of my favourite custards from outside of the UK and milkman's vanilla custard joins this list. A lovely rich custard inhales with superb creamy notes of custard and vanilla. Sweetness is spot on, not sickly at all and this is a very well crafted all day vape.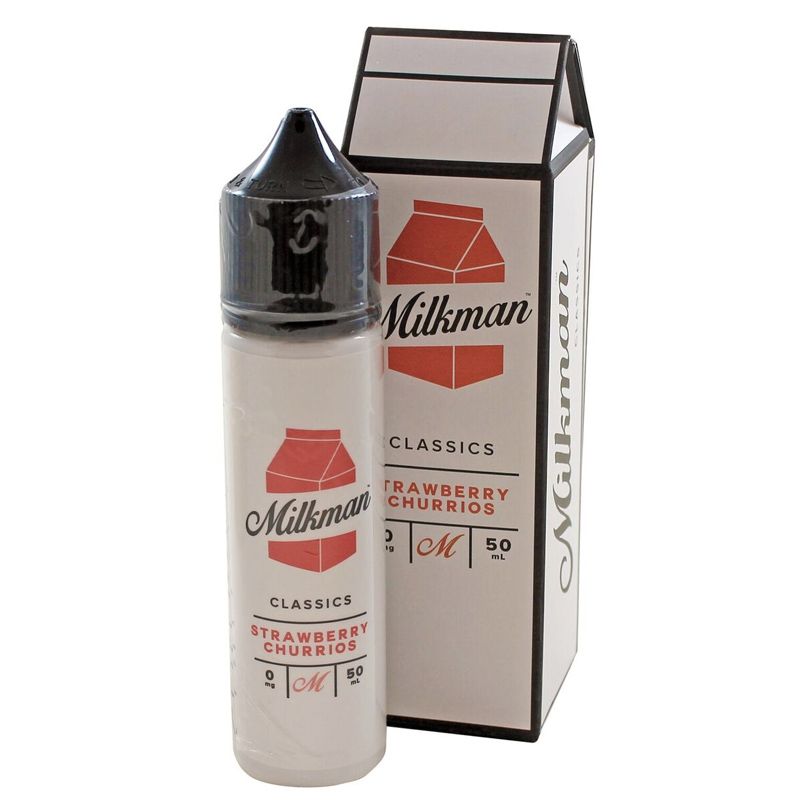 As a fan of the original churros, I was looking forward to this one. The smell is a mix of strawberries and the same churros flavour from the original. Inhale is predominately the easily recognisable churros taste with a slight hint of cinnamon. Exhaling and we a joined by a sweet strawberry, that whilst prominent does not down out the underlying churros. This is a great liquid and was promptly finished. The only flavour I can compare it to would be mini muffin man from One Hit Wonder which I really enjoyed but I find that strawberry churros beat even this, so it's a winner for me!
Since writing this review Milkman Nic Salts have been released and they taste absolutely amazing on an MTL tank. Milkman Salts come in both 10mg and 20mg strengths, A must try if you loved these flavours.