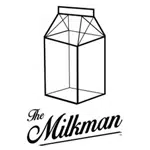 The Milkman E-Liquids
The Milkman e-liquid was the first line of products introduced to the vape scene in early 2015. The line quickly became the industry standard for dessert flavours and has continued to uphold that reputation through each flavour that they've released. The classics line currently consists of 17 flavours each truly different to the next.
The most popular Milkman flavours include Milkman Vanilla Custard & Milkman Churrios. The Milkman also has a distinct and highly recommended tobacco series called Milkman Heritage featuring 3 outstanding tobacco blends.
---


---