Butter Cookie by Sadboy is a freshly baked warm and crispy lemon butter cookie, something which fits my prefered flavour profile – Deserts!
Usually, Id go for a multitude of flavours, I've tried Banana Breads to creamy Caramel milkshakes and Lemon is by far my weakness, lemon is a flavour that can be very specific and needs to be done correctly without overpowering the liquid with a chemical lemon taste or throat smashing citrus which feels like you're vaping an 18mg (also not fun) but Cookie Butter seems to have gotten this lemon flavour correct.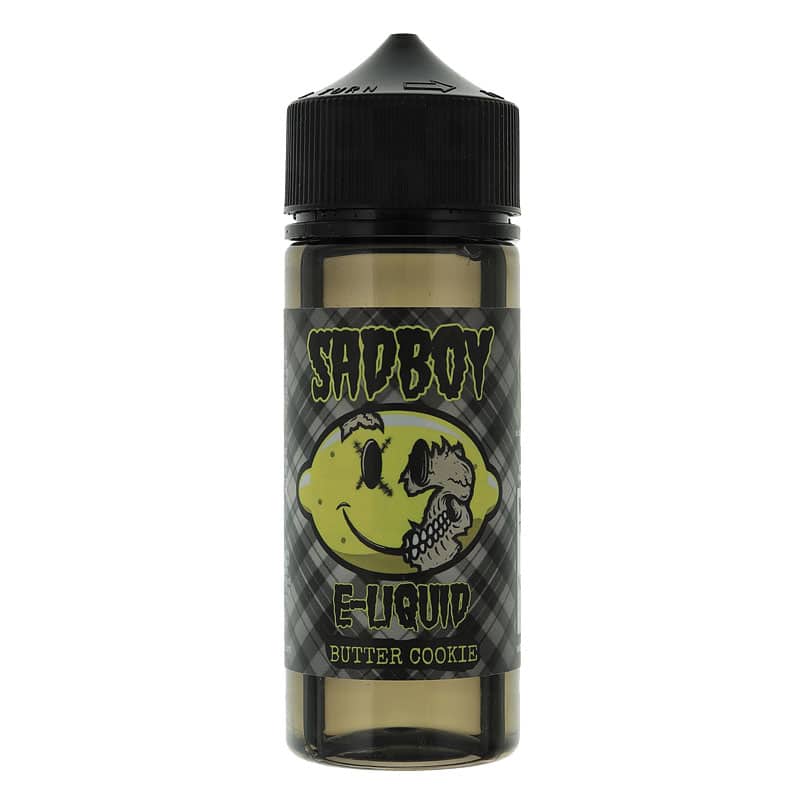 I'm using a Voopoo Drag with a Twisted Messes 24 sitting on the top with some tri-core nichrome Fused Clapton's running 110W at 0.12 ohms (a very fine setup indeed!), I like my experience to be reasonably warm which means a liquid has to stretch its flavour profile to work with heat. (something which this liquid does very well).
On first inhale you get a very sweet buttery aroma twinned with a sweet lemony hint (Wonderful!), Exhaling brings a noticeably creamy butter cookie flavour, this sits in your mouth while the lemon turns lightly sour before leaving a gingerbread type cookie base with lemon and does indeed leave an impression.
This liquid comes pre-steeped and is aroma-boosted and works perfectly with two 18mg nicotine shots to create a nicotine-based flavour.
Overall Opinion
This liquid will be very well suited to lovers of the caramel and vanilla variety as well as the cookie cravers!
The cooler this liquid is used the more pronounced the lemon becomes, with a slightly less intense butter base. The hotter it becomes, the more buttery the cookie base seems to get.
I managed 5 days using Kendo Vape Cotton

 before

needing to change it which is a reasonable amount of time considering the level of sweetness in this liquid.

All in-house tests for e liquids are rated on the unbiased opinion of 4 main points.
Vapour Production Rating – 8
Overall Taste Rating – 10
Coil Friendliness  – Medium
Sweetness rating – 9