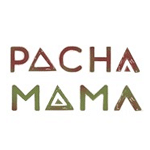 Pacha Mama Concentrate
Pacha Mama are the brain child behind the infamous Charlie's Chalk Dust line of e-liquids. Their concentrate's take inspiration from their best-selling range of fruit blends, allowing you to DIY mix your own ratios to blend the perfect aroma! Available in 30ml concentrate form in 7 different flavours.
Pacha Mama e-liquids and Pacha Mama CBD are also available.
---
Passion Fruit, Raspberry, Yuzu