It appears that problems are occurring with the Klarna payment system for customers attempting to buy vape products and for a growing number of vape businesses. We have taken action to ensure that your purchases will proceed smoothly by adopting alternative payment solutions.
The History
In 2019, Klarna set up payment systems for electronic cigarettes, e-liquid and other vaping and CBD products. Not Blowing Smoke was the very first UK company to pass their compliance process and swiftly offered this as a payment solution for our customers.
The Benefits of Klarna
As many vaping companies experienced issues with Paypal, and even some vape consumers had their private accounts locked and funds frozen, Klarna was an ideal solution as it included a 'spread the payment' option giving the customers interest-free credit on their vape purchases.
The Problem with Klarna
Not Blowing Smoke has noticed that Klarna has stopped onboarding new clients over the last few months. Worse, like with the Paypal problem, Klarna has taken to freezing the accounts of their existing vape and CBD customers, locking funds and making them inaccessible.
Not Blowing Smoke was one of these clients and who had over £6000 frozen. The bank Klarna uses for payments wouldn't release the payments due to "compliance".
Klarna eventually released our funds back to us, but the process took close to two months and had to be completed through a secondary bank.
Is this going to be an issue for customers?
Many vape businesses are still advertising Klarna as a payment option on their websites. From what we can tell, customers will no longer be able to use it as an option at checkout.
Has Klarna made a public statement?
No, not that we are aware, even after multiple requests they wouldn't even provide us with a written letter confirming our contract was terminated.
Is there a demand for buy-now-pay-later in?
Absolutely. We receive a huge volume of traffic to our site from people looking for buy now pay later as their preferred payment option.
Can you offer an alternative to Klarna for Vape and CBD??
Definitely. As soon as the problem occurred, we set about finding a workable solution for our valued customers.
We have teamed up with LayBuy, a company that offers "Buy now and pay over 6 weekly interest-free instalments". This means you will continue to be able to make your vape purchases with minimum fuss.
Why are Paypal and Klarna being funny about e-cigarettes?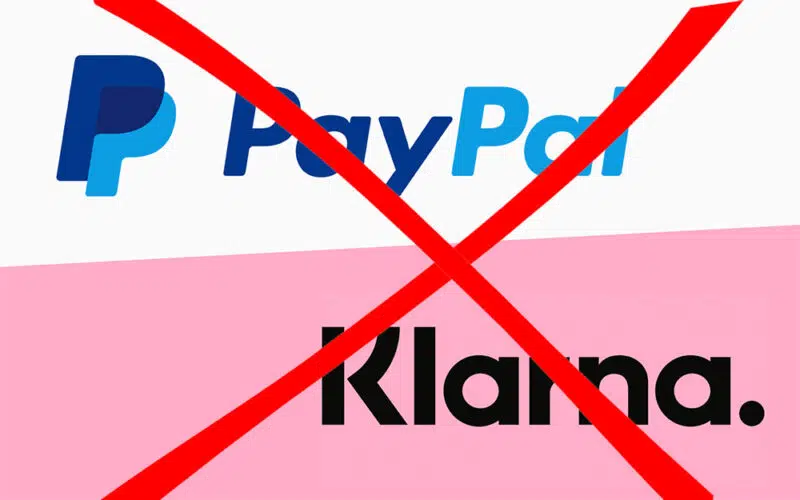 Unfortunately, the prevailing attitude to tobacco harm reduction and the use of electronic cigarettes is pretty negative outside of the United Kingdom. There are exceptions, but many countries are being directed by false claims and statements being made by the European Union, the American health bodies, and the World Health Organization.
Companies that operate within those regions are particularly sensitive to criticism and appear to be adopting a 'better be safe than sorry' approach that ignores the science and fears the mood of political opinion.
For as long as the UK maintains its very supportive stance, we will find solutions to ensure that you can shop online with confidence and ease.