M-Terk E Liquid Review
So I don't normally buy into vape juice made by the vape famous but there was something about these M-Terk liquids that made me want to try them out. Maybe it was the delightful sounding flavour profiles, or was I fanboying a little after having some of his industry famous coils in use for a few months (if you haven't tried them, get some)! Let's go for the flavour profiles, I'll never admit to being a fanboy.
So coming back from an unscheduled absence from the review scene and pretty much the entire social media. I am back with two liquids from the M Terk line. The two I am going to be sharing my thoughts on are Terkish Blend and Terkish Maize. There is a third liquid called Turkish Harvest which I will hopefully have up for review when it is available here in the UK.
Both liquids are available as 100ml short fill bottles allowing you to add nicotine shots if required. Pricing is £19.99 excluding nic shots. The bottles come with a twist dripper style cap which personally I do not like but it is what it is. This is a review of the liquid, not the bottle! For both liquids, I am using the Steamcrave Glas RTA which gives phenomenal flavour.
Firstly I will be looking at Turkish Blend this is the original liquid, the one that started it all off. With a flavour profile of Butterscotch, Vanilla and Custard this really appeals to my normal flavour profiles. Opening the bottle instantly brings out the smell of a good quality custard and the butterscotch can also be smelt here too. This smells good enough to eat (But don't do it!) The initial inhale is very much a strong butterscotch custard with a perfect amount of sweet notes to go with it. The exhale is more butterscotch, more custard with the addition of creamy undernotes of a thick vanilla cream that does well to come through given the dominance of the butterscotch and custard flavours. The vanilla lingers on until the very end of the exhale. Overall this is one of the tastiest custard flavours I have had in a long time. The custard flavour without the butterscotch is on par with Vapetasia's Killer Kustard, which is the best custard I have tried from outside of the UK. Whilst being a sweet liquid I did not notice any adverse effects on my coils which leads me to think that there is not a lot of extra sweeteners added to this liquid. Top marks for that!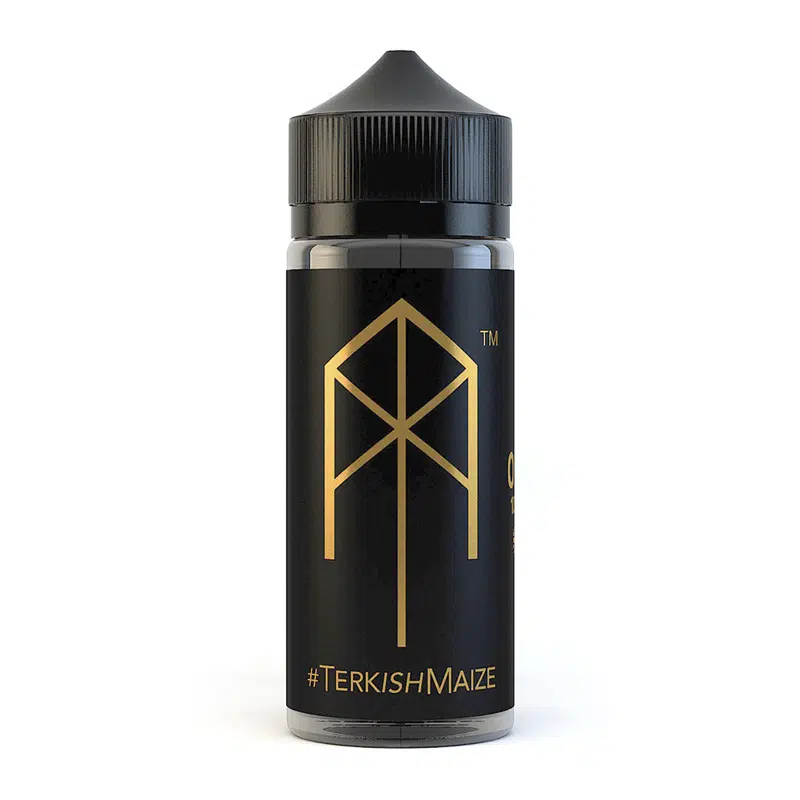 Next, I am trying Terkish Maize, the butterscotch trend follows into this one too. This time it is merged with corn. I am expecting something like a butterscotch popcorn type of flavour. Smelling the bottle definitely gives an aroma of corn, but not popcorn in the slightest. The inhale is predominantly a butterscotch taste and more of the same on the exhale. But it is on the exhale that the corn really draws attention to itself. This isn't a sweet corn taste, it is almost a savoury type of flavour. The butterscotch brings the sweet notes, only to be toned down by the corn. Weird, but it works and it works very well. Again, no sign of extra sweeteners here. In fact, the entire 100ml went through my tank and the cotton remained a respectable golden brown colour. That is what I like to see, no blackening, no gunk! Out of the two flavours, this is the one that I finished first of all. Slightly addictive and I am very happy that I finally got to try these flavours out.   I am looking forward to trying Terkish Harvest when it releases. Research into this tells me that it is a butterscotch and apple flavour, hence harvest I guess. Stay tuned!
UPDATE 2021:
MTerk have released 3 brand new flavours which we are super excited about PumpkinAF, Terkish Tradition and Terkish Kreme be sure to try them out as far as tobacco flavour vapes go these really hit the spot!