Just Jam Sponge 100ml E-Liquid Review
Hey everyone, time for another review and this time I am going to be looking at the new Just Jam line. Just Jam is a UK e liquid company renowned for its original jam line that consisted of four flavours. This was followed by two doughnut flavours, four jammy dodger flavours and a limited edition Xmas flavour. Just Jam has really stepped it up in the past few months in terms of new releases. Now in 2018, they are back with a line that really caught my eye Just Jam Sponge. The sponge line consists of four new flavours that I will be giving my thoughts on today. The new flavours are; Lemon sponge, Vanilla sponge, Strawberry sponge and Ginger sponge.
All of these liquids come in 50ml short fill bottles and are available from E-Liquids UK vape shop right now. They are blended to a 70VG ratio which should give plenty of flavour and clouds too. All the following reviews took place by testing on the dead rabbit RDA.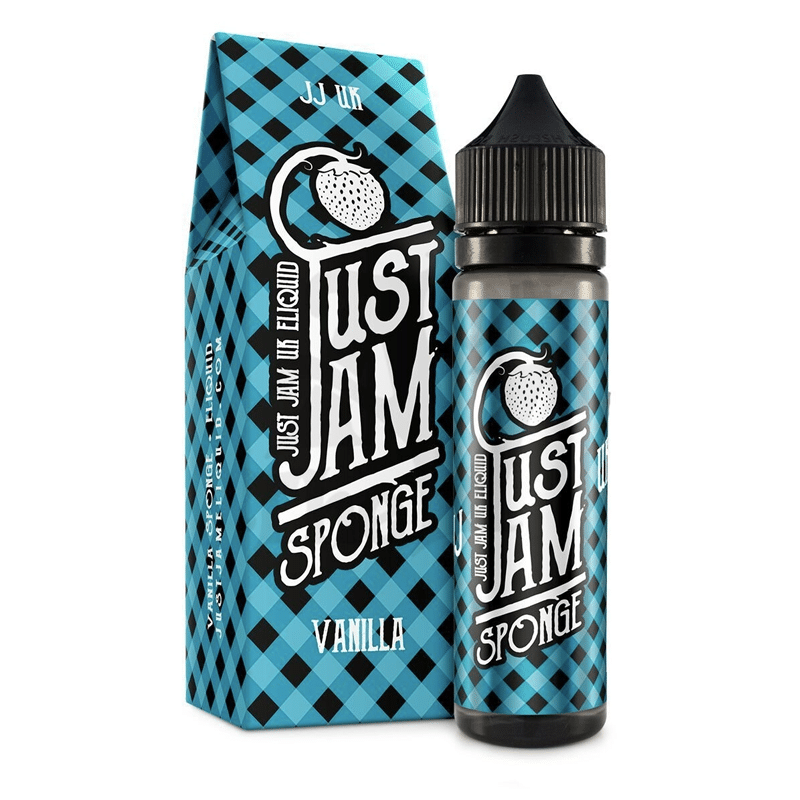 The smell from the bottle on this one was very much cake with a little sponge. Inhale is a strong cake flavour very reminiscent of a sponge cake with a subtle hint of vanilla. The exhale brings much more cake out yet keeps the vanilla as an underlying flavour. There are tastes of creams running through this too but the winner for me is the cake. This is one of the better cake vapes out there with a pretty authentic cake taste. Very smooth, well balanced in terms of sweetness and a great flavour.
Next up comes strawberry, I am expecting some of the original Just Jam strawberry notes to be coming from this as from the strawberry doughnut flavour they made. So smelling the scent from the bottle is heavier on the strawberry flavour. My mouth is watering. The inhale is that same prominent cake flavour that we taste in the vanilla sponge, this time, however, notes of strawberry creeping in at the end ( who'd have guessed it)! The exhale this time, however, allows much more room for the strawberry to blend with the cake and boy does it do it well. Its a lovely sweet strawberry, almost like the original but slightly different this time around. The cake settles underneath the strawberry perfectly to give a well-rounded juice both in flavour and sweetness. This was my favourite from this line and one I will be making sure to keep a bottle around at all times.
I was looking forward to this one. I am a fan of lemon cake vapes and hoped not to be disappointed with this one. That's the good thing about Just Jam, their flavours are pretty consistent across the board. Opening up the bottle you are hit with a zesty lemon smell, this smells pretty good. So the inhale is again, no surprises cake, the very same sponge as the rest of the line it is met with zingy notes of lemon. The exhale you get more of the lemon, it tends to dominate and leave the cake underneath. This is a quality liquid, the zesty citrus notes of the lemon meeting with a sugary cake make for a delightful vape and very enjoyable at that, This came close to taking the crown as best of the line but as we know, strawberry already took that.
Finally
This is a pretty good line, only let down by the ginger. Without that the line would be impressive. Fans of Just Jam are sure to enjoy these liquids, as I mentioned generally it's a very consistent brand. As far as cake vapes go, these are up there with the better ones. Strawberry was my favourite so have that as a personal recommendation.
You can purchase the entire line here Just Jam Sponge E-Liquid