Free vape starter kits are being provided to pregnant women in Lambeth, a borough in South London. The action has been taken to help improve the lives of families and save them money by eliminating the need and desire to purchase tobacco products. Councillors believe the move will improve lives by eliminating the harm posed by smoking and save families around £2000 a year – a glowing endorsement of the potential of vaping.
Does Vaping Help Pregnant Smokers?
In 2022, we covered the latest study from researchers working at the Queen Mary University of London.
"While many women stop smoking when they become pregnant," they said, "some find it difficult to stop, particularly those from disadvantaged socio-economic backgrounds."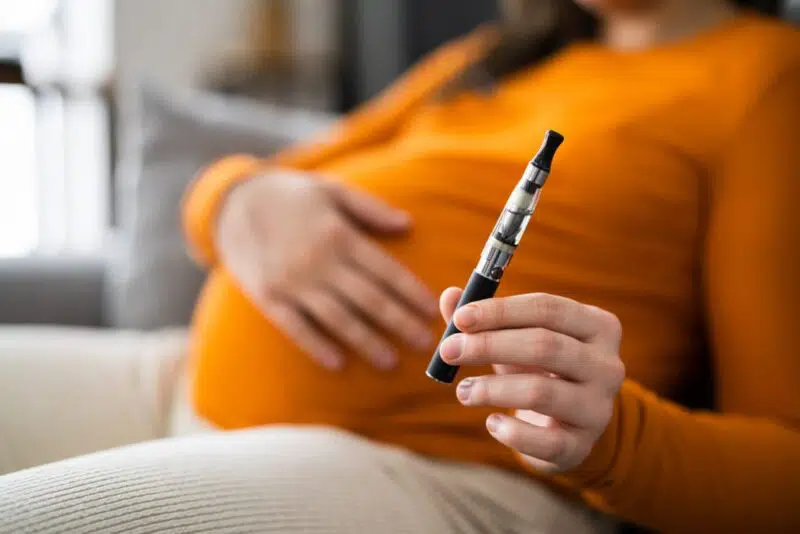 It is now widely understood that vaping reduces the risks associated with nicotine use through smoking as it eliminates the tar, carbon monoxide, and almost all of the carcinogens released during cigarette use.
The Queen Mary team discovered that those benefits are also experienced by pregnant smokers. Also, vaping is more effective than using nicotine patches to quit smoking and poses no more risk to mothers or babies than using nicotine patches.
Professor Peter Hajek said: "E-cigarettes can help smokers quit and are as safe as nicotine patches. Many stop-smoking services are already using e-cigarettes as an option for smokers generally. Such use can now be adopted in stop-smoking services for pregnant women as well."
What is Lambeth Council doing?
The council's Cabinet Member for Children and Young People explained that more than 3000 homes currently fall under the poverty line. With most of them being home to children, he explained that by substituting smoking for vaping, the council believes that giving out free e-cig starter kits will offer a dual benefit of removing the poisons associated with smoking from those homes and, by encouraging the mothers to quit, will save them money due to vapes costing far less than packets of cigarettes.
"Smoking during pregnancy is the leading risk factor for poor birth outcomes, including stillbirth, miscarriage, and pre-term birth. Data shows that women from low-income households are much more likely to smoke during pregnancy. 
"We are now planning to support the use of e-cigarettes for women who choose that route as their preferred aid for quitting tobacco since this is less harmful compared to smoking," commented a spokesperson.
"We recognise that while it is best for pregnant smokers to stop smoking without continuing to use nicotine if this is difficult, and if they choose to use e-cigarettes it can help them become smoke-free."
How does Lambeth know vaping is safer than smoking?
In 2015, a Public Health England review looked at the independent evidence related to electronic cigarettes. The eighth and final report in the series, "Nicotine vaping in England: an evidence update including health risks and perceptions, 2022", was published in 2022.
In the reviews, the UK's foremost experts all agree that vaping is not "safe", but it is far safer than smoking. Despite noise coming from other directions, Lambeth has based its decision on science rather than opinions and