Top Eight E-Liquid Summer Selection
Hello everyone!
Along with tasty e-liquid, I also love a good list. So today, I'm coming at you all with a wonderful little list of my 8 favourite e-liquids for this summer!
I will be ranking each flavour on three important things:
Coil Friendliness
Flavour Strength
Overall Rating
I hope you all enjoy it! And you never know, you might find your next all day vape.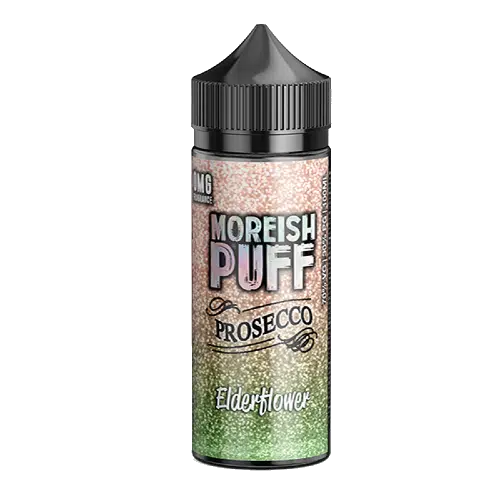 #8.
Moreish Puff Prosecco Elderflower
Kicking off our list today is Elderflower Prosecco by Moreish Puff. The guys down at Moreish Puff have captured and bottled the almost magical feeling of lounging in a warm summer garden, watching the world float by.
Floral notes of elderflower are perfectly complemented by the slightly sharp taste of Prosecco, making this a perfect summer vape to make your worries melt away.
Coil Friendliness: 4
Flavour Strength: 7
Overall Rating: 6
#7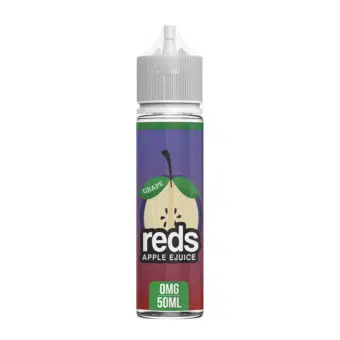 Imagine biting into a fresh, crisp apple. Now imagine that inside that apple is hundreds of juicy grapes, spilling out, never-ending. How did they fit so much flavour into one bottle?
That's what Red's E-Juice has accomplished with their Grape Reds Apple flavour. The perfect marriage of two otherwise flat flavours has been brought to life by the wonderful mixologists, creating a beautiful partnership of never-ending taste.
Coil Friendliness: 5
Flavour Strength: 5
Overall Rating: 5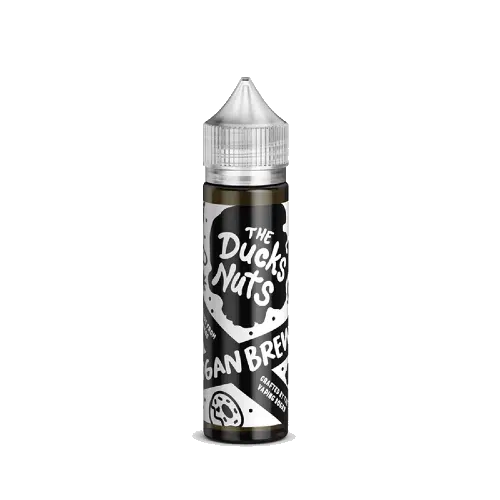 #6.
For number 6 of my lovely little list, we are going to be taking a trip down under with The Ducks Nuts by Vaping Bogan. Australia can be a deadly place, but the most dangerous thing of all is the deliciousness of this here e-liquid and the rate in-which I finished the whole bottle.
Fried doughnut topped with sugar and filled to the brim with sweet cherry jam, bursts to life and brings joy to your taste buds from inhale to exhale.
Coil Friendliness: 5
Flavour Strength: 8
Overall Rating: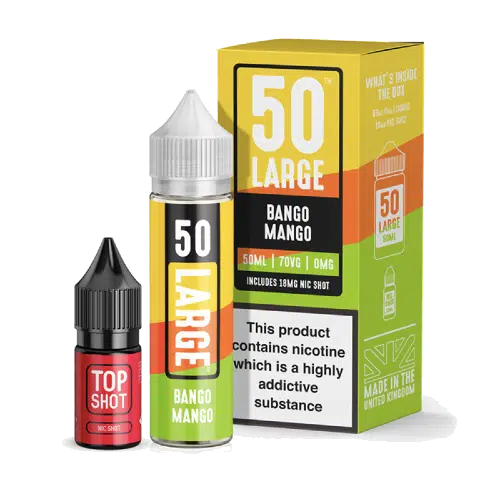 #5.
Bango Mango by 50 Large is like a wrestling match in a bottle.
Creamy banana and punchy mango both battling for supremacy with your tastebuds, these two rich flavours caught in a tasty dance of flavour. Who will win? Well, you'll just have to taste it for yourself!
Coil Friendliness: 4
Flavour Strength: 7
Overall Rating: 5
#4.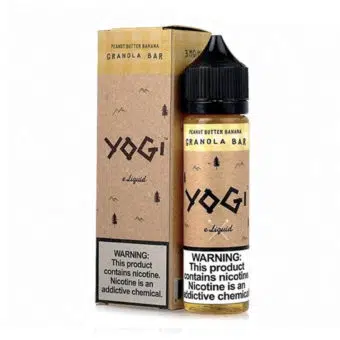 Yogi Peanut Butter & Banana Granola Bar
Now we are down to my top five, I'd like to introduce you to this wonderful little vape here.
Peanut Butter Banana Granola Bar by Yogi is a taste like no other. Smooth peanut butter and sweet banana walk hand and hand with the rolled oats and honey undertones of granola, for the perfect end of day pick-me-up.
Coil Friendliness: 6
Flavour Strength: 5
Overall Rating: 6
Top three, here we go folks!
#3.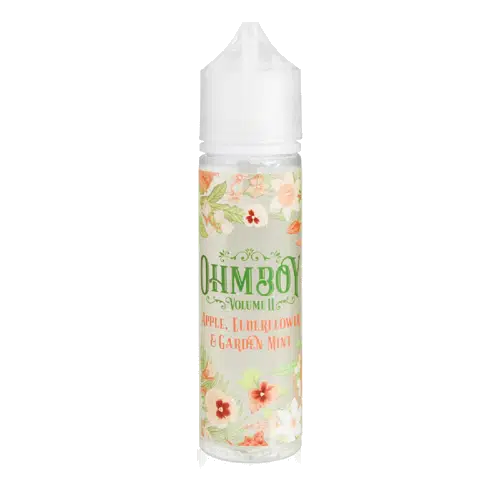 Ohm Boy Volume II Gala Apple, Elderflower & Garden Mint Botanics
It's time to don your gardening gloves and venture out into a wild orchard to earn your green thumb, as number three comes freshly picked from the botanical garden of Ohm Boy Volume II.
A floral symphony of Gala Apple, Elderflower and Garden Mint, blend together for a mighty storm of fresh flavour and a slight mint exhale.
Coil Friendliness: 6
Flavour Strength: 7
Overall Rating: 8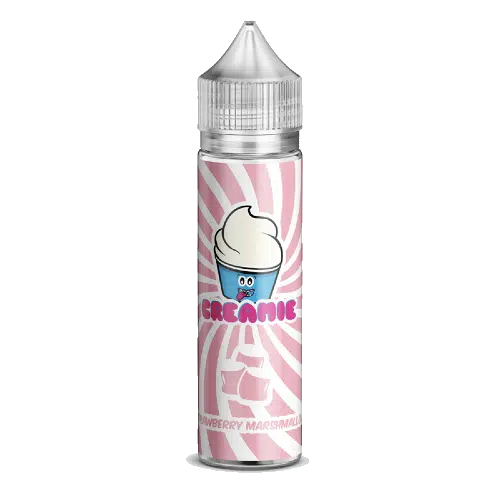 #2.
Creamie Strawberry Marshmallow
Strawberry Marshmallow by Creamie is an absolute dream in a bottle. Sweet candy strawberries blend effortlessly with fluffy marshmallows to create a flavour that almost expands upon inhale. Not only is it surprisingly great on coils, but also hits my sweet tooth right on the head.
Coil Friendliness: 9
Flavour Strength: 7
Overall Rating: 8
#1.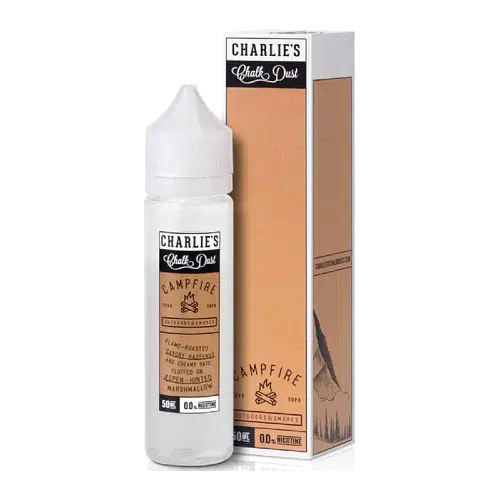 Charlies Chalk Dust Outdoor Smores (Campfire)
There is a feeling that you get only when deep in the woods, surrounded by the glow of a campfire and a belly full of smores. Charlie's Chalk Dust have harnessed the essence of that feeling and transferred it to Campfire Outdoor Smores with such finesse, it seems celestial. You can almost taste the roaring fire amidst the fluffy marshmallow, sweet smooth chocolate and savoury notes of graham cracker. This flavour is a woodland dream that has been made a reality and definitely deserving of top place on my list.
Coil Friendliness: 6
Flavour Strength: 9
Overall Rating: 10
There we have it! My lovely little list of 8 summer flavours that everyone should try. I hope that everyone enjoyed reading it as much as I enjoyed writing it and that you found a wonderful new vape to see out the rest of the summer sun.
Have a great summer! 
JD