The NHS trial looking at how using vapes with smokers presenting at A&E departments is to be extended to a Scottish NHS Trust showing that e-cigarettes have a strong role to play in tobacco harm reduction. Many nations claim that vaping doesn't work as a quit tool, or its relative safety is "unproven", fortunately, independent British experts disagree.
In April, Hospitals in Norfolk, London, and Leicester were earmarked to take part in this landmark trial.
The UK Vaping Industry Association welcomed the move as a "landmark moment". "For years the UKVIA has campaigned for vaping to be recognised as the best and most effective method for reducing smoking, with health protection organisations including Public Health England and Cancer Research UK all backing e-cigarettes' use in cessation services."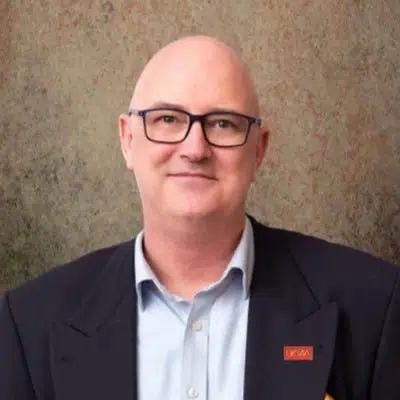 John Dunne, UKVIA's Director-General said: "This is a hugely significant moment in the history of vaping and harm reduction. For the first time, following years of research and campaigning, we are finally at the point where the NHS looks to be fully embracing vaping and acknowledging its important role as the number one quit method.
"This move by a respected and trusted institution worldwide proves that all the misinformation out there on vaping is as we have been saying for years misinformation itself. It reinforces Public Health England's recent annual vaping evidence review that perceptions of harm caused by vaping compared with smoking are increasingly out of line with the evidence."
Now, the trial will be extended to include the body that delivers A&E services across three Departments in NHS Lothian to approximately 200,000 patients a year.
It announced its excitement at being asked to take part and hoped it would help them to increase the number of Scottish smokers who could quit by switching to vaping.
The University of East Anglia's Caitlin Notley and Ian Pope is leading the trial which will see if the provision of an e-cigarette and referral to stop smoking services leads to an increase in smoking cessation and whether it is cost-effective.
What makes this approach of value is that although around 15% of the population smoke, approximately 24% of people presenting at Accident and Emergency departments are smokers.
Volunteers will be asked if they want to try switching from smoking to vaping.
"The NHS long term plan and the Tobacco control plan for England recommend smokers are supported to quit at every contact with the health service by 2023/4."
Notely and Pope say that if the trial demonstrates benefits, it could help "approximately 334,000 members of the UK population if adopted across the NHS".
Starter Vape Kits sold online by E Liquids UK proved to be very popular during the recent Covid-19 lockdowns to smokers looking to take a break from tobacco. Public Health England notes that e-cigs remove carbon monoxide and tar, as well as thousands of toxins, from nicotine use.