New research has shown that quitting smoking slows multiple sclerosis mobility deteriorations meaning that electronic cigarettes could play a key role.
Electronic cigarettes could play a key role in slowing multiple sclerosis (MS) mobility deterioration as new research shows patients who quit smoking match the rate of progression in people who've never smoked. The government recently announced that e-cigs could be prescribed as they work at least three times better than other smoking cessation methods.
Past studies have demonstrated that smoking can make MS worse. Combustible tobacco use is linked to a more rapid level of disability and probably causes acceleration to secondary progressive MS.
The new study confirms this deterioration and links to an increase in anxiety and depression – two key factors thought to also influence motor deterioration.
The research is published in this month's journal Brain. It is the biggest analysis of the effects of stopping smoking in MS conducted so far. The author's found that "it is never too late for someone with MS to quit smoking".
With products such as those sold by UK vape shops such as E-Liquids UK being linked to a dramatically increased chance of smoking cessation (by independent research now included in the Public Health England evidence review), switching from tobacco to regular and premium vaper liquid could prove lifechanging for MS sufferers.
The study involved 7983 people with MS who were part of the UK MS Register – around 4000 people who'd never smoked, 1315 current smokers and 2815 former smokers – and was presented at this year's virtual European Committee for Treatment and Research in Multiple Sclerosis.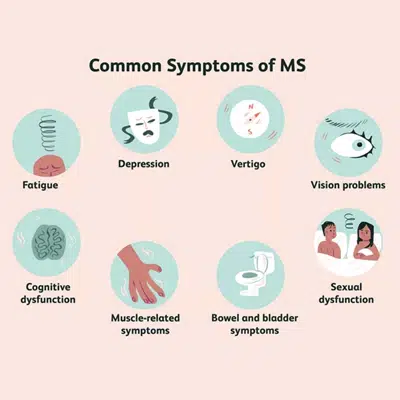 Dr Emma Gray, Assistant Director of Research at the MS Society, said: "We already know that smoking makes MS worse, but this study gives us invaluable insight into the impact stopping smoking can have. MS is relentless, painful and disabling, and smoking can make everyday symptoms worse, including fatigue, muscle weakness and memory loss. To learn that, stopping smoking could slow down the rate of mobility deterioration in people with MS, is really beneficial.
"What this data also tell us is that there is, worryingly, a significant number of people with MS who are still smoking – and we need to do more to raise awareness of the damage this can cause. We know how hard it can be to give up, but if you want to quit, you're not alone. Please call our free MS Helpline on 0808 800 8000 or email [email protected] for advice and support."
Professor Richard Nicholas, Consultant Neurologist and Clinical Lead for the UK MS Register said: "By using the UK MS Register we were able to speak to over 7000 people living with MS. This allowed us to gain invaluable insights into the impact of smoking on MS and helped us determine that it is never too late for someone with the condition to quit.
"Giving up smoking will have a positive effect on MS progression, but I do understand it can be incredibly challenging to stop. As MS specialists we must continue to make sure our patients have all the facts about the damage smoking can cause and, crucially, where people can go for vital support to help them stop."
The MS Society says: "Many people find vaping helps them quit smoking and it may be better for your general health than smoking tobacco. Studies show nicotine in cigarettes doesn't seem responsible for the increased risk of MS."