North Bristol NHS Trust is to introduce vaping so it can achieve a smoke-free status. The Trust has struggled with convincing smokers not to use tobacco on-site and has now decided to follow the example set in the West Midlands, where the Sandwell and West Birmingham Trust allowed two vape stores to open up next to Accident and Emergency departments.
Many smokers are yet to try switching from tobacco to using e-liquids. Either they haven't looked for an online vape shop or been encouraged to visit one in their local high street.
The North Bristol NHS Trust tried to encourage its patients and visitors to go smoke-free, but eventually opened up a pair of smoking shelters following public outcry in 2017.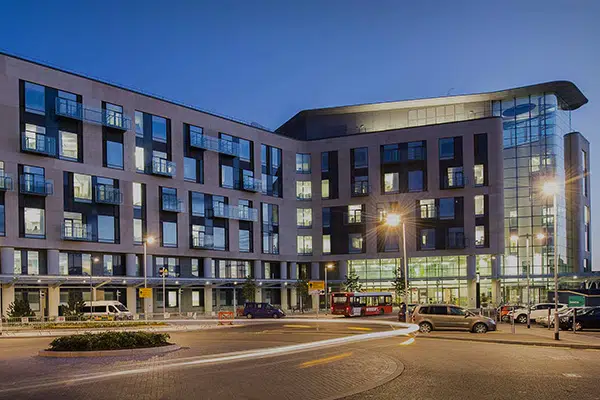 The intervening years has seen members of the public flouting no-smoking signs on the Trust's sites and it has finally admitted that its smoke-free policy is simply not working.
Finally, following submissions from tobacco harm reduction advocates and a consumer charity, The North Bristol NHS Trust has said that it is looking at opening up designated vaping areas across Trust property. In addition, it says it is considering allowing stores to open supplying standard and premium UK vape liquid.
North Bristol NHS Trust public health registrar, Kathryn Hamilton said: "Options that we're considering will include designated outdoor vaping areas, selling e-cigarettes commercially, looking at behavioural signs, nudges, and crucially, underpinning that with training for staff in very brief advice [on quitting] and conversations around smoking.
"Overwhelmingly, people know that we're a smoke-free site but that's not the problem. The problem is that we actually do have people smoking on-site and most people most days see people not following the policy. In our consultation, we brought out hotspots where this is happening, and this wasn't a particular surprise to those people who work at the trust and knew about these.
"We've got a lot of evolving evidence that e-cigarettes or vaping are a really powerful tool to help quit smoking, and we've got more and more evidence that it's dramatically safer than smoking and also seems to really work for people trying to quit."
The Trust says that around 66,500 patients smoke, of which 600 are pregnant women. Encouraging them to use UK vape juice instead will benefit their health.
The move follows two hospitals in the Sandwell and West Birmingham hospitals NHS trust, Sandwell General Hospital in West Bromwich and Birmingham City Hospital, striking out with a novel approach.
The trust had been clamping down on smoking by issuing people £50 fines if they were caught smoking anywhere on the site. They had even installed security cameras to spot anyone using a cigarette.
The Trust's medical director, Dr David Carruthers celebrated the opening of two vape stores, located next to the Accident and Emergency departments, saying that a vaping provision would help it achieve smoke-free status – something the North Bristol NHS Trust now hopes to emulate.