Choosing the correct vape liquid can be a daunting task. With the sheer number of nicotine strengths, flavours, and VG/PG ratios, it's easy to see how someone with no prior knowledge can become overwhelmed. Fortunately, here are some tips to make the process a little easier.
The first step in choosing the correct liquid is knowing what type of kit you are going to be using, as different devices require different types of vape liquid.
What are the different types of Vape Liquids you can buy?
E-Liquid has two main ingredients, a thinner PG (propylene glycol) and a thicker VG (vegetable glycerine). The VG is the component that offers large clouds and a smoother throat hit, whereas PG carries a smaller amount of vapour and has a harsher throat hit.
Higher amount of VG (Over 50%)
Liquids that have a higher VG ratio are thick and are much better suited for DTL (direct to lung) or sub-ohm vape kits as they have a lower resistance coil and a high wattage output. Using a high VG liquid in a kit that doesn't have the power to completely vaporise it can result in leakage.
These liquids typically come in 0% nicotine and while nicotine can be added after, it is not recommended to sub ohm anything more than 6mg. This type of vaping is aimed more towards intermediate and advanced and is not usually recommended for someone trying to quit smoking.
Higher Amount of PG (Over 50%)
Vape Liquids that contain more PG are thin and work best with smaller MTL (mouth-to-lung) devices that use a higher resistance coil and a lower wattage. Using a high PG liquid on a high wattage in a DTL kit can cause it to vaporize quickly.
These liquids contain nicotine ranging from 3mg to 20mg and are best suited for people trying to stop smoking.
Equal Amounts of VG & PG (50/50)
While these liquids could be used in either a DTL or an MTL kit, they work best in an MTL vape kit as a higher wattage output would vaporize the thin liquid quickly. These liquids also typically contain anywhere between 3mg to 20mg of nicotine.
How do I choose the right nicotine strength for my vape kit?
If you are quitting smoking, a higher nicotine strength is recommended in order to curb the cravings.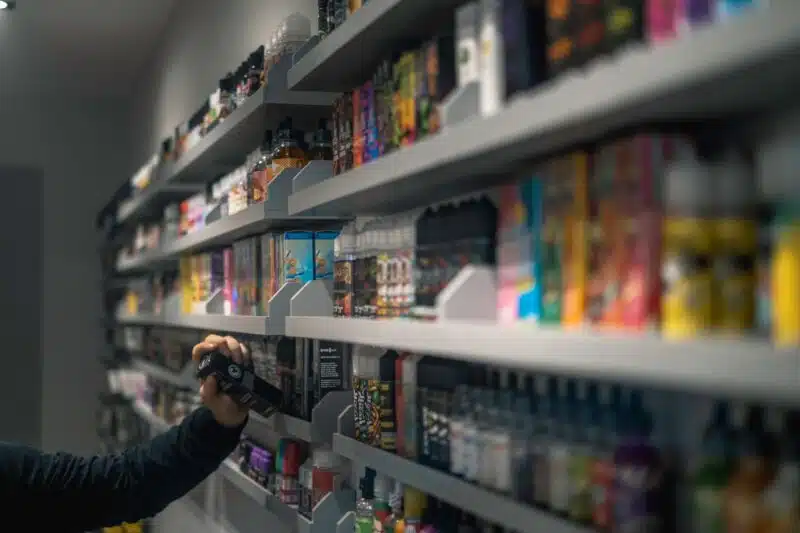 3mg is the lowest nicotine strength to come in a premixed 10ml bottle, and in freebase nicotine (which offers a harsher throat hit that some enjoy) the strengths then ascend in 6mg, 12mg, and 18mg.
5mg is typically the lowest strength offered in nicotine salts (a smoother throat hit and more instant nicotine gratification) with strengths in 10mg, and 20mg as well.
3mg is the usual strength for a higher VG bottle of e-liquid being used in a DTL kit, as x1 18mg nicotine shot is added separately for every 50ml.
3mg or 5mg in a 50/50 or higher PG blend is perfect for anyone who only smokes a couple of cigarettes a day and is looking to give them up completely. On the flip side, 18mg with its strong throat hit might be too harsh for some, so 20mg of nicotine salts might be best for someone who is a heavy smoker and wants to give up entirely
Ultimately, start on whatever strength you feel comfortable with, and you can adjust your nicotine from there to suit your needs.
Here are E-Liquids UK we're focused on helping our customers quit smoking once and for all and while we are seeing a huge number of customers purchasing disposable vapes, while these are effective in the short term we strongly advise moving towards self-maintained vape kits and bottles of e-liquid to make vaping more sustainable.