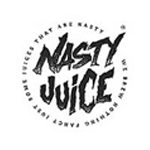 Nasty Juice Concentrates
Nasty Juice flavour concentrates (aromas) are now available for 8 of their most popular flavours. Having created outstanding e-liquids, nic salts and disposable devices it was only a matter of time before they unleashed their amazing flavours into the DIY vaping community.
Nasty Juice e-liquid is now a worldwide vape brand with over 30 awards to its name. Their e-liquid is one of the most purchased throughout the world and is fully TPD compliant with excellent batch identification and quality control processes in place. Nasty Juice is also available on our website in Nasty Short Fills & Nasty Salts.
---