Nasty Juice Nic Salt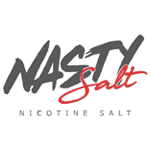 Nasty Juice E-Liquids is an e-liquid company that manufactures straight from the heart of Malaysia.  They reached worldwide recognition for their collections of delicious fruity vapes and quickly became a household name within the vaping industry. These exotic e-liquids are available in a 50/50 VG/PG blend, perfect for any mouth to lung device.
Nasty Juice Short Fills, Nasty Fix Disposable Vapes and Nasty Juice Aroma are also available.
---