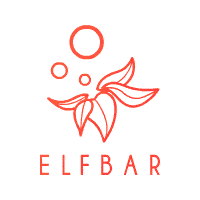 Elf Bar 600 Vape Pen disposable e-cigarette devices feature an internal 550 mAh battery and contain 2ml of 20mg nic salt e-liquid offering up to 600 puffs. Available in a wide range of flavours, the Elf bar disposables deliver a constant power output and consistent taste system for a truly satisfying vaping experience. These tasty little vapes have become one of the most popular and best-performing disposable vapes on the market
Fancy trying Elf Bar flavours in your own vape kit? Try Bar Juice 5000 today and save money or alternatively try a new Elfa Kit by Elf Bar.
Features:
Beginner Friendly Disposable Vape
600 Puffs – Outlasts 20 Cigarettes
Inhale Activated
Range Of Flavours
20mg (2%) Nic Salt
2ml E-Liquid
All Flavours Available:
New – Cinnamon Orange
New – Hazel Toffee
New – Chocolate Brownie Cookies
New – Ginger Man 
New – Red Velvet Cake 
New – Honey Apple
Cherry Cola
Mad Blue
Cherry
Pink Grapefruit
Blueberry Raspberry
Strawberry Raspberry Cherry Ice
Cream Tobacco
Blue Razz Lemonade
Pink Lemonade
Watermelon
Peach Ice
Strawberry Ice Cream
Cotton Candy Ice
Mango
Grape
Blueberry
Banana Ice
Strawberry Ice
Kiwi Passion Fruit Guava
Strawberry Banana
Coconut Melon
Spearmint
Lychee Ice
Energy Ice
Strawberry Energy
Mango Milk Ice
Apple Peach
Cola
Lemon Tart
Blueberry Sour Raspberry
Elf Berg (Heisenberg)
Strawberry Kiwi
Pineapple Peach Mango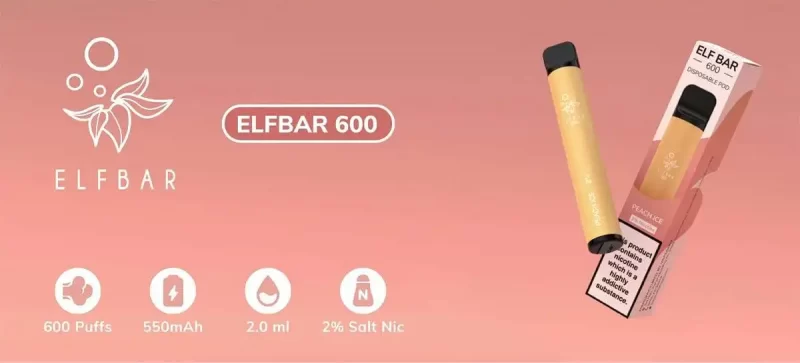 How many Cigarettes is an Elf Bar?
A standard Elf Bar 600 is equivalent to a pack of 20 traditional cigarettes.
How Many Puffs In an Elf Bar?
An Elf Bar contains 2ml of nic salt e-liquid and offers around 600 puffs sometimes more sometimes slightly less. How hard you draw on the device and for how long can impact the number of puffs it delivers.