Ohm Boy Vol II Salts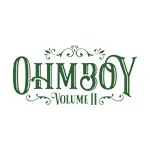 Ohm Boy Vol II Salts formally known as Botanics is a collection of 6 fruit flavours that you'd find in the world's most prestigious botanical gardens. These new nic salts have been blended to a 50% VG and are available in 5mg, 10mf & 20mg nicotine strengths.
These salts are super clean and were designed with coil longevity in mind. We also stock Ohm Boy Vol II Short Fills which will work perfectly in every sub-ohm kit.
---