KNDI Nic Salts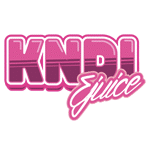 KNDI E-Liquids manufacture nostalgic vape juice that allows you to travel down memory lane with flavours that are reminiscent of childhood classic sweets or 'candy'  Bite into zesty lemon bonbons, revel in the sweet taste of candy floss or reminisce over the fluffy taste of marshmallows.
Available in 20mg, each 10ml bottle of KNDI nicotine salts are blended to a 50/50 VG/PG ratio, perfect for any mouth to lung device.
KNDI Ejuice Short Fills are also available in 50ml for just £11.99 or 2 for £20!