Kilo ELiquid Nic Salts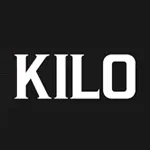 Kilo E-Liquids are back with a bang in 2021 bringing all your favourite Kilo flavours in nicotine salt form. Kilo was established in 2014 and is what we call a true American vape company. We have 8 of the most popular Kilo liquids available including Dewberry Cream & Vanilla Almond Milk. Each 10ml bottle of Kilo Salt is available in 10mg or 20mg mixed to a 50/50 blend perfect for any starter kit or pod style vape kit.
Kilo eLiquids are also available in 100ml short fill bottles with no nicotine but space to add nic booster shots if you want to. Also, check out the Bazooka Nic Salt range from Kilo which features sweet and sour candy flavours.
---