Juice Head Salts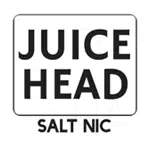 Juice Head Salts deliver rich and fruity tastes that are sure to delight your palate. There are 10 flavours in total all mixed to a 50/50 ratio to ensure optimal flavour transfer and moderate clouds from MTL kits.
5 of these 10 flavours are Frozen counterparts of the 5 base flavours. Priced at just £4.99 each or make use of our bundle deal and pocket 5 bottles for just £19.99.
Juice Head 100ml short fills are also available to buy on our website for just £15.99 each. If disposable vapes are your preferred choice then Juice Head Bars are now available for just £4.99 each!
---