Burst Nic Salts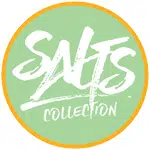 Burst Nic Salts Collection is a range of nic salt e-liquids from the famous USA manufacturer Burst.
Burst Salts range features some of the same delicious Fruit, Berry and Candy blends as their sub-ohm range. Burst Salts have been mixed to a 50/50 ratio making them ideal for all pod systems and MTL starter kits.
Burst Salts also come in three nicotine strengths allowing users to slowly reduce their nicotine levels over time.
---