Public Health England is holding its 10th Stoptober to encourage tobacco users to stop smoking or swap to the less harmful vaping alternative. With ten years in the bag, 2.3 million tobacco users have now successfully made quit attempts thanks to the campaign.
There are over 6 million smokers left using tobacco each day in the United Kingdom. These are the people Public Health England hopes to encourage to quit or switch to vaping as part of a mass quit attempt.
At one point, 3.9 million ex-smokers had swapped out smoking for mods and e-liquids, something Public Health England says is "at least 95% safer than smoking".
Data from the monthly UCL Smoking Toolkit Study shows that the Covid pandemic has seriously impacted the nation's smoking habits. It discovered that almost half of the UK's smokers had increased their consumption because of boredom and anxiety.
More than half of smokers want to quit, and three-quarters would never have started smoking if they could go back in time. Of those who want to quit, more than half would like to do so to improve their physical health or to save money.
UK vape products and e-liquid delivery both cost savings and an improvement in health according to the latest studies. Recently, research by Professor Polosa demonstrated that lungs return to normal when smokers switch to vaping.
Scott Crosby, Tobacco Control Programme Manager at Public Health England, said: "Since the pandemic hit we've seen an increase in 18 to 34-year-olds taking up smoking, which is why Stoptober is as vital as ever. Now in its 10th year it's supported over 2 million smokers to give quitting a go.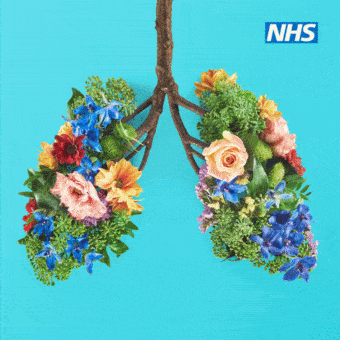 "Quitting smoking will not only immediately improve your physical health but also your bank balance. Research shows that if you can make it to 28 days smoke-free then you are 5-times more likely to quit for good.
"It's been a tough time over the pandemic for smokers. But the numbers trying to quit is up and the success rate is up. Now is the time to do it! Sign up to Stoptober and make it a success."
Dr Sarah Jarvis, GP and media medic, said: "Smoking is still the leading preventable cause of premature death. Every cigarette smoked damages the lungs and airways, making it harder to breathe. Smoking fills the lungs with toxins that harm the immune system and leave the smoker more vulnerable to infections – something which has been at the forefront of all our minds over the past 18 months.
"As a doctor, I urge every smoker to give quitting a go this October – it's never too late to quit – stopping smoking brings immediate benefits to health, including for people with existing smoking-related diseases. There's loads of support available including expert help from local stop smoking services, quit smoking aids and digital tools. You don't need to do this alone."