Despite the overwhelming popularity of disposable vapes, recycling experts have announced that users and the government need to take recycling them more seriously. Sales of UK disposable vapes have boomed over the last twelve months, but the combination of single-use plastics, lithium-ion batteries and internal circuit boards poses a problem due to the volume being placed in normal refuse.
Predicted sales volume growth for 2022 has been reported to be as high as 320% by some retailers with current levels indicating that half a billion are purchased by UK consumers annually. Recycling experts say that there are currently three million disposable electronic cigarettes thrown into normal bins each week.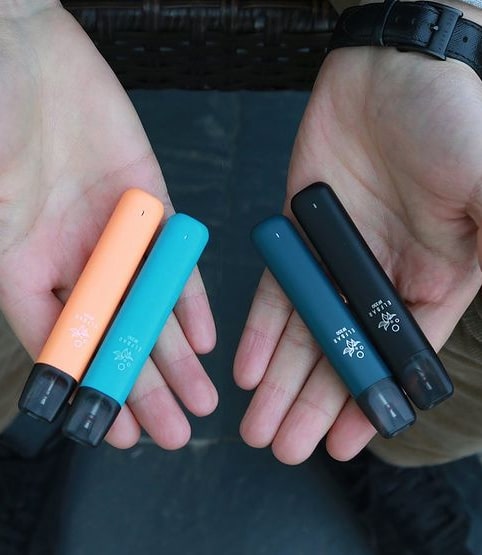 What is in a disposable vape?
Commonly, the device consists of a single-use plastic case – although some manufacturers are now producing their products using recycled plastic or environmentally sustainable alternatives.
Devices are powered by a lithium-ion battery, the same kind of battery found in cell phones, laptops and other portable electronic devices.
The operation of the device is controlled by a small circuit board. These PCBs contain a mix of heavy metals.
How are disposable e-cigs classified?
UK law classifies disposable electronic cigarettes under the heading of "waste electrical and electronic equipment" (WEEE) – or e-waste for short. This means they need to be processed separately from regular rubbish thrown into bins, which also means they shouldn't be placed in with your regular rubbish.
What is the impact of throwing them into a bin?
Firstly, none of the parts is recycled. The lead, mercury, and cadmium metals contained in the device's circuit board will gradually leach into the soil and poison it. One disposable is very small and inconsequential – three million a week not so much.
Secondly, around half of the fires caused in rubbish lorries and refuse centres are attributed to lithium-ion batteries; currently, this stands at 600 per year.
Lastly, lithium is a much-prized commodity. With the growth in electric vehicles, the demand for lithium to make lithium-ion batteries has never been greater. Experts say that the current level of loss is approaching £370 million per year – and set to grow even higher.
What do experts say and want?
A report published by Research and Markets says that all manufacturers need to look at alternatives to the single-use plastic case most use, adopting something made from recycled plastics or, even better, a starch-blend construction that will decompose. The downside to this is the added cost and poses the question as to whether vapers would be prepared to pay a small additional premium for sustainable products.
How do I recycle a disposable vape?
This depends on the product you purchase. Those manufacturers who offer a comprehensive recycling service include details of how to do this within the packaging.
If not, bag up all of your collected disposable vapes and take them to your nearest WEEE recycling centre. You can find the nearest place to you by using this relocator service.