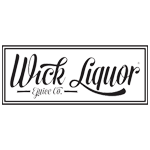 Wick Liquor E-Juice Co
Fresh from the badlands of Staffordshire, United Kingdom. Wick Liquor E-Juice supply a small selection of some of the most complex and enjoyable flavours the vape industry has ever seen. With such unique flavour notes such as Cholo Sugar Skull Cake and Malibu Loganberry Pulp. Available in 10ml bottles, 50ml & 150ml 0mg Juggernaut short fills.
Wick Liquor Salts including Boulevard Shattered are now available in strengths 10mg & 20mg perfect for MTL (Mouth to Lung) devices and Pod Systems.
---