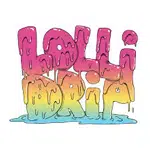 Lolli Drip E-Liquid
Lolli Drip E-Liquids are an insane collection of sweet and sour juices that have genuinely perfected the sour flavours that other brands claim to have achieved. Blended to a 70% VG which is perfect for sub-ohm vaping these liquids carry a great flavour and are kind to your coils.
Lolli Drip short fills are available in 11 flavours, well 5 flavours but each has an iced variant. Then we have Caramel Apple which fortunately for every doesn't have an iced version. These tasty vape liquids are all available in 50ml short fills with room to add your favourite nicotine booster shot.
Lolli Drip Salts are also available from our shop in 10mg and 20mg nicotine strengths for those of you who need a higher dose of nicotine.
---