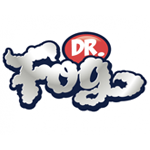 Dr Fog is a premium e-liquid brand manufactured by Premium Labs who are based in Canada but operate out of the US, UK and Europe.
All their liquids are made to the highest quality using best practices and ISO standards in their state of the art facilities. Each bottle is checked to ensure it meets their high standards.
Dr Fog has many flavour categories ranging from Candies to Ice Creams all the way to authentic Shisha flavours all of which are available in 100ml 0mg short fills blended to high VG ratios perfect for sub-ohm vaping.
Premium Labs are also responsible for manufacturing other top quality e-liquid brands such as Decoded and The Blind Pig.
---