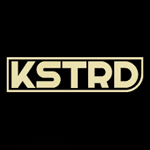 KSTRD
KSTRD, you guessed it already; a custard themed e-liquid brand crafted in the UK by the Ace of Vapez. The line features 5 great flavoured custards, Vanilla Custard, Banana Custard, Custard & Apple Pie, Dark Fruits Custard & Finally their collaboration with Just Jam themselves.
All five KSTRD flavours are mixed to a 70% VG ratio offering great flavour and huge vapour production. Available in 100ml and 50ml 0mg short fill with enough room left in the bottle to add nicotine if you need.
KSTRD has also featured in other great e-liquid brands such as House of Pancakes.
---