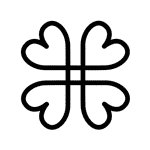 Harmony CBD E-Liquids stand out in the crowd thanks to their unwavering commitment to quality and amazing flavour profiles. Their CBD concentration and composition are certified monthly by independent labs to ensure the quality is consistent. This level of quality and consistency is only made possible by the certified hemp grown by family-run farms that they are partnered with around Europe.
Harmony CBD is at the forefront, pioneering the usage of cannabidiol (CBD) and terpenes, two legal components of hemp that have an extraordinary range of applications. Hemp usage has been limited for the wrong reasons – Harmony CBD is unlocking the full potential of this plant for the whole world to enjoy.
---
No products were found matching your selection.