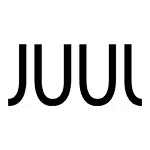 JUUL vapes kits are fueled by either JUUL 18mg or 9mg nic salt pods which are sold separately in packs of 4 pods. Nicotine salt is found in the tobacco leaf and offers much quicker nicotine hits compared to free-base nicotine used in most e-liquids and one-time use vape kits.
Together with temperature-regulated vapour technology, this proprietary chemistry enables JUUL to deliver a vapour experience like no other. JUUL has helped thousands of ex-smokers make the transition from traditional cigarettes to vaping. JUUL vape kits are the perfect introductory vape kit due to their simplicity and stealthy appearance.
We have now introduced an amazing 5% discount on all JUUL replacement pods when you set up a regular weekly or monthly subscription. Simply select the number of packs you require and we will automatically bill them to your payment method on a weekly or monthly basis.
---