Breakfast Club Salts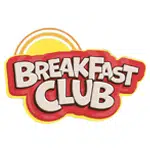 Breakfast Club Salts has recreated the nation's most beloved cereal flavours and crafted them into 10mg and 20mg of Nicotine Salts across 10ml. Perfect for enjoying the taste of breakfast all day long! Whether your tastebuds lean towards the sweeter side or you prefer a fruit and cereal combo, Breakfast Club has something for you!
Breakfast Club is also available in 100ml 0mg Short Fills!
---
Mixed Berries, Granola, Cereal, and Milk