Dr Janni Leung shares facts and evidence in anti e-cigarette Australia that could echo around the world and influence future laws.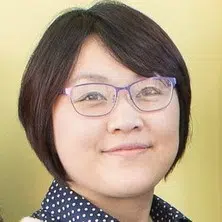 Dr Janni Leung works as an Emerging Leadership Fellow at the University of Queensland's National Centre for Youth Substance Use Research. She has taken the courageous step to share facts learned about e-cigarettes and vaping from independent global research. This is a bold move as Australia has a de facto ban in place, a ban that is used as justification for other countries to adopt similar approaches.
How does Australia treat vaping?
It has decided that its traditional approach to encouraging people to quit smoking hasn't been working because vapes are keeping people smoking.
Anybody wanting to reduce their harm and switch has to go to a doctor and ask for a prescription for nicotine liquids. Imports of vape products and e-liquids are banned.
Who thinks this is a good idea?
The EU and individual countries believe that America and Australia are right to clamp down hard on vaping. The EU is forming its latest version of e-cig legislation. This legislation could influence how the UK controls electronic cigarettes and vape juice in the future.
What do they claim about vaping?
Australian public health officials say it has been invented by the tobacco industry to keep its profits high and hook young people into future nicotine use.
Dr Janni Leung points out that it was actually invented by a pharmacist – Hon Lik – to help him and others quit smoking after his father died of tobacco-related cancer.
So, they must be really tough on tobacco too, right?
Nope.
While vaping is as good as banned, cigarettes remain on sale everywhere in the Land of Oz.
What has Dr Leung said?
She points out that the evidence shows "e-cigarettes help people quit smoking".
Vaping is "one and a half times more effective than NRT," and "Australians who used e-cigarettes every day were more likely to quit".
She's not a fan of their ban then?
Absolutely not, she says, "it does not make sense why a potentially less harmful product is banned while the most harmful product to human health, traditional cigarettes, are not."
But is vaping really less harmful?
Not according to politicians in America, Australia and across Europe. Yes, according to Dr Leung.
She even questions the linking of minor issues to e-cigarettes: "Oral irritation, cough, and headaches or migraines are most often reported by people who use e-cigarettes. It is unclear, however, whether e-cigarettes cause these symptoms because some studies showed e-cigarette users reported fewer symptoms than people using NRT samples."
What else did Dr Leung address?
She exposed claims that vaping causes lung problems as a manipulation of the facts; it was an issue linked to people using illegal cannabis juices.
Then she stated teen use "is lower than the media suggest", following this by pointing out there is no evidence of a link between teens vaping and going on to smoke tobacco products.
Where can I read what she wrote?
Dr Leung's article can be found here.
Will it change anything?
The hope is that it will add to the arguments that end up with Australia copying the UK and New Zealand's approach to vape kits and e-liquid use. In turn, this works to help overturn tough measures in other countries – but this will be a very slow process.
UK consumer advocates say the best thing to do is for vapers to let their local MPs know how well vaping worked for them, keeping e-cigs in the public eye, and maintaining the positive, world-leading position we have.