COPD Day recently took place and highlighted the shortcomings in current care provision, but leading bodies all agree that vaping can arrest or reverse the COPD impact of smoking. Studies from a leading lung expert have previously demonstrated an improvement in lung function in smokers who switch over to vaping.
Anti-smoking campaign charity Action on Smoking and Health announced: "Quitting smoking is the most effective way to reduce the severity of COPD symptoms and prevent them from getting worse. Give quitting a go this World COPD Day."
The British Lung Foundation said: "This year, we want to make sure that everybody with COPD is given the care and information that they deserve so that they can manage their condition well."
What is COPD?
Chronic obstructive pulmonary disease (COPD) is the name given to a number of progressive lung conditions that include emphysema and chronic bronchitis.
It mostly effects people over the age of 35, and of those mainly smokers. The progressive nature means most are unaware that their breathing is getting worse.
What are the signs of COPD?
Increasing breathlessness, particularly when active
A persistent chesty cough with phlegm
Frequent chest infections
Persistent wheezing
What does the NHS say?
Simple: "Do not ignore the symptoms". The NHS says you should see your GP if you are displaying if you have persistent symptoms, especially if you're over 35 and smoke or used to smoke.
The British Lung Foundation's new survey of 8000 people found that there is "a shocking story of poor care for chronic obstructive pulmonary disease in the UK".
So, with smokers needing to quit to arrest any decline in lung function, what is the best way forward?
The British Lung Foundation position statement says: "The consensus is that using an e-cigarette or vaping is far less risky than smoking. It's a less harmful way to receive nicotine and the vapour contains few of the harmful chemicals found in cigarette smoke. If they are present, they are at much lower levels. There is now also good evidence that e-cigarettes can help smokers quit."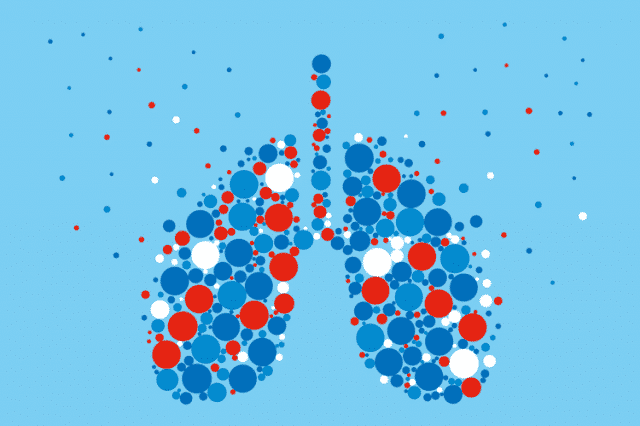 For example, smokers should try the regular and premium vape liquid sold by E Liquids UK.
"You have a better chance of quitting when you get emotional support from a stop smoking service and use an e-cigarette," The British Lung Foundation stated in a press release. "People given an e-cigarette were almost twice as successful at quitting as people who chose a nicotine replacement therapy. People who had used an e-cigarette had fewer respiratory problems, like coughing."
So convinced is The British Lung Foundation of the efficacy of vape juice sold by vaporizer shops, it is now campaigning to have e-cigarettes offered to smokers as a quitting tool, for health care professionals to receive better training, and for the Government to continue to develop an evidence-based regulatory framework that embraces e-cigs and vaping.