It might be time to find your favourite UK made vape liquid as industry experts say that juice makers in the United States are struggling to stay in business. While UK vape shops currently carry a wide range of regular and the UK manufactured vape liquids and e-juices from around the world, this could be set to change due to the action of the American Food and Drug Administration (FDA).
Manufacturers in the USA faced a 9th September deadline to apply to have their products issued with permission to be sold in the country, but over 300 have so far had their paperwork rejected by the FDA.
Now small and medium businesses are having to come to terms with potential fines and legal action as nobody knows how strict the FDA will be with the enforcement of marketing restrictions.
Regular and premium vape liquid manufacturers in the UK have a much easier route to market. While they have to conduct testing and register with The Medicines and Healthcare products Regulatory Agency, the costs involved are much less than that faced by the industry in America.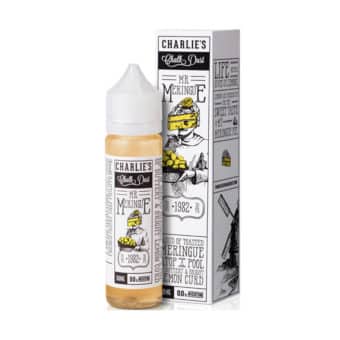 Effectively, all unauthorised American products are banned from sale in the USA, their largest market, but industry experts are reporting that "widespread confusion" exists and predict that smaller businesses will continue to manufacture and sell e-juice until the FDA clarifies its position on appeals and enforcement.
Desmond Jenson, a tobacco policy expert at the Mitchell Hamline School of Law said: "I assume most places would keep selling denied products. If you're giving vape shops a choice between closing business and filing for bankruptcy and continuing to sell their products to adult consumers, they're going to keep selling."
Another industry expert commented: "The agency took a big step backwards in harm reduction. If there's no one who has a flavoured product that can get through, people are going to be less likely to switch.
But he continued by expressing the belief that manufacturers would "find a workaround". This could include a switch to using synthetic nicotine.
Meanwhile, the FDA has issued warning letters to businesses that are continuing to sell products that have failed their application for marketing approval. It also announced that it planned to carry out "unannounced inspections" on e-liquid suppliers and manufacturers, using its army of 5000 regulatory-compliance officers.
Combined with the current logistical problems the UK is experiencing, now might be the ideal time for British e-cigarette users to check out alternative premium UK vape liquids. With the current world-leading support that tobacco harm reduction receives from Parliament, UK vape shops will continue to be in a position to help you find rewarding flavours that help you quit tobacco use and remain cigarette-free.
Check out the vast range of e juice stocked by E-Liquids UK to see what takes your fancy.