Education professionals and some people working in marketing believe that colourful packaging is driving young people into taking up vaping. National radio phone-in shows this week have heard similar comments – but does the UK have a teen vape crisis?
What have education professionals said?
A deputy head at a secondary school in Nottinghamshire has stated that it is "clear" that vape products are being pushed on teenagers.
On 5-Live, the breakfast show heard from children, a concerned ex-teacher, and parents who all said that almost all children are now using a disposable vape. "It contains nicotine," said the mother, "which means it is going to be addictive."
Ex-teacher Children's Commissioner for England, Rachel De Souza told 5-Live she plans on using her "unique data gathering powers" to find out what's going on.
What do marketing professionals believe?
An assistant professor in marketing at the University of Nottingham told a BBC journalist that a lot of packaging is "bright and cheerful and it's referencing a lot of youth culture stuff, that could be seen as quite interesting and cool at school."
This sounds serious, is it?
Well, the first thing to bear in mind is that personal stories do not make for sound science or policy decisions by politicians.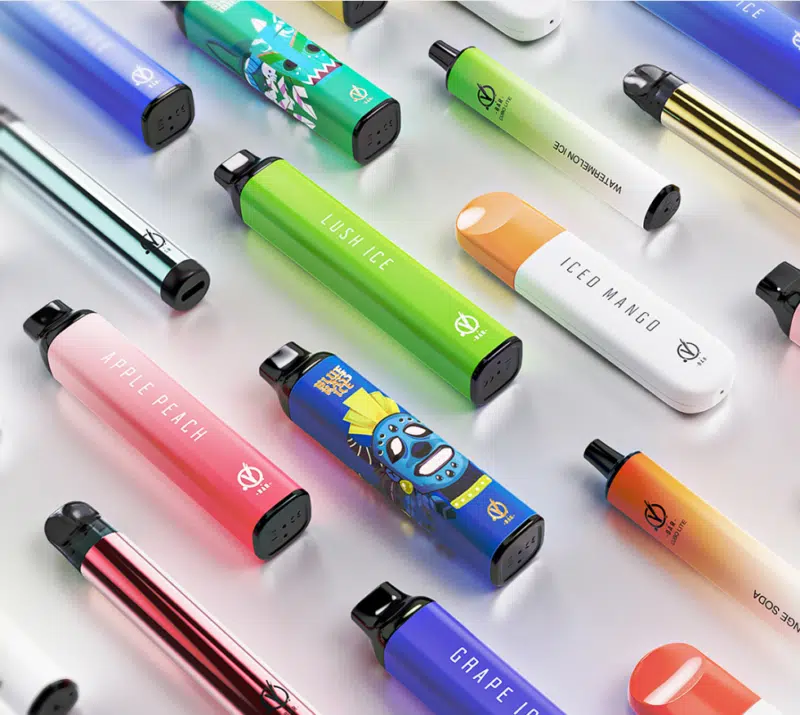 As concerning as they sound, these are soundbites in the media and stand at odds with the comprehensive annual surveys that have been conducted by the charity Action on Smoking and Health in conjunction with Cancer Research UK.
The problem with this:
Regarding packaging, adults find colours attractive too. The idea that cartoons only appeal to young people is for the birds – just look at the success of shows such as Rick & Morty, South Park or Family Guy.
If bright colours are the preserve of youth, then someone needs to tell car manufacturers, home furnishing companies, and fashion designers.
Nicotine continues to receive a bad rap because of its association with smoking – but research has demonstrated that there is less nicotine used when vaping than absorbed through smoking. Also, legal vapes have the quantity of nicotine in UK e-liquid strictly controlled. The consequence of both of these points is that research has also shown it is far easier to quit vaping than smoking because the nicotine in e-cig juice is far less addictive.
Vaping Facts
The work done by Action on Smoking and Health and Cancer Research UK has tracked e-cig use by young people over the years. The latest study finds:
A large majority of 11-17 year olds have never tried or are unaware of e-cigarettes (83.8%).
In 2022, 15.8% of 11-17 year olds had tried vaping, compared to 11.2% in 2021 and 13.9% in 2020.
In 2022, 7.0% of 11-17 year olds were current users, compared to 3.3% in 2021 and 4.1% in 2020.
Children under 16 are the least likely to try e-cigarettes. 10.4% of 11-15 year olds have tried vaping, compared to 29.1% of 16-17 year olds. Among 18 year olds 40.8% report having tried an e-cigarette.
Use among 11-17 year olds who have never smoked remains low and largely experimental, while 7.5% of never smokers have tried an e-cigarette in 2022 only 1.7% report at least monthly use.
In conclusion:
No one involved in the vape industry wants to see non-smoking young people taking up vaping. Trade organisations and harm reduction professionals will continue to press upon the government that the reason vaping has been so successful at combatting smoking is down to the wide range of flavours and how they are marketed to adult smokers.
E-Liquids UK refuses to stock any product which seems to be openly attracting a younger audience to vaping, however just because a brand is colourful does not mean it is acting wrongfully.