Dr David Khayat, a prominent French oncologist, has urged other cancer experts to join him in telling people that nicotine doesn't pose a cancer risk. In a live presentation that was streamed around the world, Dr Khayat promoted electronic cigarettes and suggested that all medical and public health professionals should promote vaping to smokers.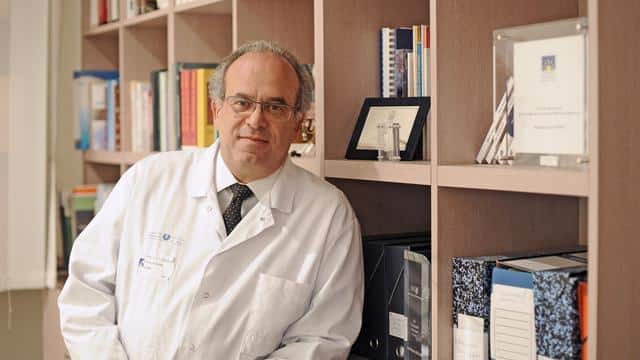 Dr Khayat's speech was titled "Smoking, Cancer and Tobacco Harm Reduction". He delivered it to the Philippines Medical Association's Annual Convention and Scientific Meetings.
He told the listening fellow cancer and other medical specialists that they should all be encouraging smokers to switch to using reduced-harm products like electronic cigarettes, heated tobacco products and nicotine pouches (snus).
What Does Dr Khayat Know?
Dr David Khayat is the former chairman of France's National Cancer Institute. He currently leads the Department of Medical Oncology at the Pitié-Salpêtrière Hospital – the place where it was first noticed nicotine users appeared to be more resistant to contracting Covid-19.
Widely regarded as being one of France's foremost cancer specialists, he also works as a Professor at the MD Anderson Cancer Centre Houston in Texas, America.
Where Have I Heard of Him?
Dr Khayat has featured in many newspaper articles and is especially popular with the Daily Mail; unsurprising given its love of stories about things that cause and cure cancer. Especially given the crux of his messages tend to be a little of what you love does you good.
"We probably will get ill, and we're definitely going to die, so why to deprive yourself of all the things that give you joy and happiness," he told the Mail.
What Did He Tell The Philippines Conference?
The doctor told his audience: "If you want to reduce exposure to carcinogens, you must identify the nature, production, and exposure source of carcinogens.
"Smokers commonly misperceive that nicotine is a major carcinogen. Nicotine does not cause cancer, and people have used nicotine replacement therapy safely for many years. NRT is safe enough to be prescribed by doctors.
What Problem Has Dr Khayat Identified?
Clearly, he informed them, the best thing for smokers to do is to stop smoking – but that isn't possible in so many instances. The traditional approach of encouraging smokers to try nicotine sprays, gum and patches end up in failure 80% of the time.
He said that research shows even when a smoker receives test results informing them they have cancer, still, 64% fail to quit using tobacco with those traditional approaches.
The Solution
"So, we have to find a way. Knowing that smoking was bad, they continue to smoke even if they have cancer. So, we have to provide them with a solution, if not they are going to be desperate," he said.
"All of these alternatives such as snus, electronic cigarettes and heated tobacco products are showing very significant efficacy in helping people switch from real cigarettes that are very bad to health."
Vapes don't have the 6,000 chemicals, ultrafine particles, and 80 carcinogens that are found in cigarette smoke
"People make poor lifestyle choices despite suffering negative health effects. Accepting that some levels of bad behaviours are inevitable, therefore, we should target to minimise the harm people suffer as a consequence."
"In a perfect world, the dream is to eliminate smoking and therefore all smoking-related diseases. If not possible, I think we have to make decisions based on science, and not on emotion or opinion."
E-Liquids UK and the other vape companies and professionals in the United Kingdom are doing well to promote its message and vaping. Hopefully, the rest of the world will soon be able to catch up with us.