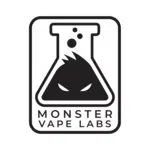 Hailing from the sunshine state, Florida, Monster Labs prides itself on being an industry leader and offering a truly premium vaping experience.
Monster Labs originally started with just two simple Jam Monster Flavours, but has since expanded their vision to include multiple ranges, each as delicious as the last and all available in 100ml 0mg short fills for sub-ohm use.
Monster Labs also have a range of Monster Lab Salts for MTL vaping, mimicking flavours from their popular sub-ohm lines and their popular mesh coil disposable vapes rightfully named Monster Bars.
---