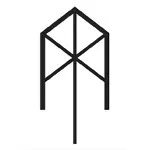 M.TERK came from humble begins a coil builder but has since grown into a household name within the vaping industry. Living by the motto "Motivation, dedication, grind, and hustle", M TERK boasts a delicious line of 7 dessert-style e-liquids, each containing a twist of a rich butterscotch. Available in 100ml 0mg and each blended 80% VG, to ensure max flavour and cloud production.
M.Terk has released 3 new flavours in 2021 which are a must-try for any seasoned vaper. The 3 latest flavours are PumpkinAF, Terkish Tradition & Terkish Kreme, these latest Mterk vape liquids are available to buy immediately with free next day shipping.
If you love these premium American made e-liquids be sure to try OhmBoy OC & Grimm Greens latest range BAKD.
---