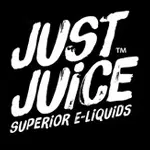 Just Juice E-Liquids
Just Juice are nothing more than superior e-liquids offering great tastes with a super smooth hit. Blended to a 70% VG ratio and manufactured right here in the UK. Just Juice has experimented for months to create tangy, tasty but most importantly refreshing flavours.
Just Juice is available in 50ml 0mg short fill bottles and 11mg & 20mg Just Juice nic salts.
---