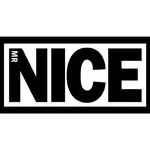 NICE PEOPLE TAKE CBD.
Mr NICE is a cannabis lifestyle brand, created simply to share their love and knowledge of the plant with friends of high culture. Inspired by the true story of Howard Marks, they're elevating the modern cannabis experience, so that every day can be a NICE day.
They believe in the power of being NICE which is why Mr NICE products uphold the highest standards across their CBD range. Overseeing cultivation from start to finish, which means full traceability.
Through the CO2 extraction method, the product always retains the natural combination of beneficial plant compounds – known as 'the entourage effect'.
---