MariPharm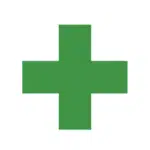 MariPharm are a ground-breaking Phyto-Pharmaceutical Company producing the purest CBD oil worldwide.
MariPharm has consistently used innovative technologies, and has developed a revolutionary and unique extraction process for CBD oil that guarantees the highest quality product, formulated from pure CBD extract. Making easy to utilise into your daily routine sprays and oil drop, getting the benefits of CBD has never been easier.
---
Essential oil from Cannabis Sativa L. in liquid organic coconut oil which helps the skin's self-healing ability. Mari Care has the aromatic smell of Cannabis Sativa L. and contains no THC. Storage:  At or below room temperature (25°C) and outside range of UV (sun) light.